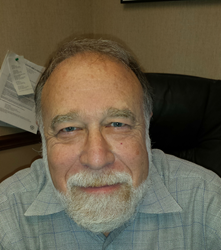 Vienna, VA (PRWEB) May 03, 2014
Patients who visit Dr. Richard Goldin to receive dental implants in Vienna can now enjoy the benefits of digital x-rays, which provide Dr. Goldin with more information than conventional x-rays do. Digital x-rays help Dr. Goldin ensure optimal results during procedures such as tooth replacement, when correct placement can significantly reduce pain and healing time for patients.
The use of digital x-rays benefits Dr. Goldin and his patients in several ways. Regular x-rays generate very little radiation, but digital x-rays produce 90 percent less radiation, making them an even safer alternative. Digital x-rays appear on the computer immediately after they are taken, which allows Dr. Goldin to manipulate the images and view structures in the mouth at a closer level. This makes it easier for him to identify nerves and bone structures that need to be avoided. This information improves the likelihood of successful results for patients undergoing various procedures, including receiving dental implants in Vienna.
Dr. Goldin often recommends dental implants to patients who have lost one or multiple teeth. Implants offer a permanent, fixed tooth replacement that looks and feels natural. However, implants also offer other benefits for patients. Bone density loss is an inevitable problem that follows tooth loss, because stimulation from the roots of teeth prevents the alveolar bone from deteriorating. Most tooth replacements do not provide this stimulation, but dental implants do, since they are anchored directly in the bone. Dental implants do not cause any damage to neighboring teeth, but they prevent them from shifting out of place.
People interested in their tooth replacement options are encouraged to schedule a consultation with Dr. Goldin. In addition to providing dental implants in Vienna, Dr. Goldin offers numerous options for patients who are not good candidates for implants. With advanced technology such as digital x-rays, Dr. Goldin improves the likelihood of successful results for each patient, regardless of the procedure. Anyone who would like to schedule an appointment or learn more is welcome to call Dr. Goldin's office or visit his website today.
About the Doctor
Richard Goldin, DDS Periodontics & Dental Implants is a periodontal practice offering personalized dental care for patients in Vienna and Manassas area. Dr. Goldin offers patients state-of-the-art periodontal care with a gentle and conservative approach. Dr. Goldin works hard to ensure each patient receives the care they need without unnecessary procedures or cost and offers a variety of periodontal procedures, including dental implants, bone grafting, gum grafting, periodontal plastic surgery, sedation, TMJ, bruxism, and osseous surgery. To learn more about the dental services at Richard Goldin, DDS Periodontics & Dental Implants, please visit http://www.richardgoldindds.com.