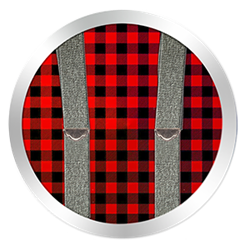 Editors can now accomplish almost instantaneous string-outs that are keyword-driven and shorten their delivery time significantly. (Philip Hodgetts, President, Lumberjack System)
Burbank, CA (PRWEB) May 06, 2014
Lumberjack System - the muscular real-time media logging and pre-editing tool that has radically changed on-set logs and string-outs for all types of non-scripted productions – is now available at http://lumberjacksystem.com/signup.
The software works seamlessly in tandem with Apple's Final Cut Pro X 10.1 and is updated live on set to the cloud or offline using an iOS application that uploads the logs when Internet service becomes available. All production metadata is stored in a safe, secure server for access by your editor from their workstation in the office. Lumberjack System works for all levels of user, from the beginning filmmaker to the advanced professional.
For less than $10 per month on a yearly subscription or $25 per month with no commitment, media logging - once done by hand via paper worksheets on set or by assistant editors in nighttime bays in postproduction - is now possible in real time via any web-enabled device on the set. "This is changing the way content providers interact with post, enabling them to deliver media that is pre-logged with relevant and useable keywords and synced to all clips via time of day. Editors can now accomplish almost instantaneous string-outs that are keyword driven and shorten their delivery time significantly," says Philip Hodgetts, President of Lumberjack System.
"It is evident that much of the post production budget for these types of shows has been used up in the hours and hours of organizing, logging and prepping footage for the first string-outs. We are confident that producers will immediately see the usefulness of Lumberjack System and its ability to help them cut down those labor-intensive hours and deliver a product that is on budget and on time."
During the private beta stage, the Lumberjack System was used by producers to log and string-out story lines based on keywords for such productions as reality and documentary, sports, worship, education, medical, legal and conferences/events.
Several features have been added in recent months that will be welcomed by loggers:

Logging is captured at the source with push button ease on any web-enabled device (whether live via internet, or off-line for updating whenever the internet becomes available).
Keywords can be logged consistently over the course of the shoot and identified as potential story lines in post.
The logger can update the keyword lists while logging and can even back-time logging so that the timing is consistent with the story as it occurred on the set.
As data is transferred to the FCP X workflow with 100% integrity paper logging is no longer needed. No chance of misinterpretation and no retyping. The editor is guaranteed to see the logs, as opposed to what happens way too often in pre-Lumberjack productions.
-After the shoot, the XML from Final Cut Pro X is round-tripped via the Lumberyard app and returned to FCP X fully logged.
String-outs for first cuts or approvals can be created in a matter of 2-3 seconds based on Person, Activity or Other keywords.
The program is easy to operate, can be learned in a very short period of time. It is fully customizable to just about any type of production.
Lumberjack System is available by clicking here for $9.99 per month with a yearly subscription or $25 per month with no commitment.
For more information and photos, visit http://www.lumberjacksystem.com or contact Cirina@LumberjackSystem.com.