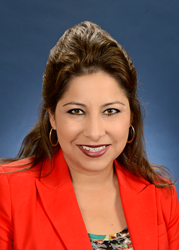 The key element in trial preparation is planning.
(PRWEB) May 05, 2014
On May 7, 2014, Lisa Angelo and the Honorable Robert L. Hess of the Los Angeles Superior Court will present, "The Final Countdown: 110 Days Before Trial," at the LACBA Inn of Court, Litigation Section Meeting.
The key element in trial preparation is planning. Between the Superior Court's increased caseload and decreased budget, the need to plan and prepare for trial is paramount. Don't be forced into a last minute stipulation with opposing counsel or ask the court for a trial continuance in the days leading up to trial. In a two-part program consisting of 20 subject areas and a detailed timeline of events breaking down last 110 days before trial, Ms. Angelo and Judge Hess will provide information and useful tips to comply with "The Six P's – "Proper Prior Planning Prevents Poor Performance."
About Murchison & Cumming, LLP
With a firm history dating to 1930, Murchison & Cumming, LLP is a premier, AV-rated civil litigation firm with five offices in California and Las Vegas, whose attorneys specialize in the defense of domestic and international businesses, insurers and individuals, at trial and on appeal. The firm's attorneys also handle employment matters and business transactions. The firm is a member of the USLAW and Insuralex Network. For additional information, please visit our website at http://www.murchisonlaw.com.