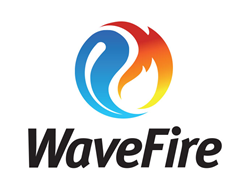 "Cost for this wonderful two-day event is only $499," says Bob Corcoran, co-founder and CEO of WaveFire Consulting.
O'Fallon, Illinois (PRWEB) May 04, 2014
Don Hutson, co-author of NY Times International best-sellers "The One Minute Entrepreneur & The One Minute Negotiator," and David T. Blanchard, CEO of The Og Mandino Group, are the final featured speakers to be announced for WaveFire Consulting's annual Be Legendary! Conference at the South Point Casino in Las Vegas, May 14-16.
Hutson's keynote speech at the Be Legendary Conference is "Achieve Your Edge Through High Performance," while Blanchard's speech is titled, "International Creation – Awareness Awakens Us to Possibilities."
As the CEO of U.S. Learning and chairman of Executive Books, Hutson's client list includes over two-thirds of the Fortune 500. He's been featured in over 100 training films, has been featured on national networks including ABC, PBS and Fox News, and makes approximately 75 speaking appearances per year. He is also the author or co-author of twelve books – including "The Sale" and his two Wall Street Journal & New York Times International best sellers, "The One Minute Entrepreneur" and "The One Minute Negotiator."
As the CEO of The Og Mandino Group, Blanchard believes how we think influences our emotional state, impacts the decisions we make, drives the actions we take and, ultimately, determines both the person we become and the successes we experience. As a managing partner of Performance Metrix, he also believes we can now measure – with laser accuracy – which thoughts support or sabotage our efforts, and thus coach the principles, practices and processes that create real and lasting change.
Sponsors of the Annual Be Legendary Conference include Zillow, Landvoice, BoomTown, Commissions Inc., Home Warranties of America, and Real Support.
Cost for the two-day conference is $499. For more information and to register, go to http://www.belegendarytoday.com or call 1-800-957-8353.
About WaveFire Consulting
WaveFire Consulting is an O'Fallon, Illinois-based parent corporation of Corcoran Consulting, Verl Workman Seminars and Pinnacle Quest Consulting, delivering coaching and consulting services in business leadership, sales skill development, and intentional life consulting. Corcoran Consulting and Coaching is a 25-year corporation providing sales skill development for the real estate industry under the ownership of Bob Corcoran which was combined with Bubba Mills, a top REO Consultant, and then merged in October of 2013 with Pinnacle Quest Consulting and Verl Workman Seminars, owned by Brent Grey and Verl Workman, and headquartered in Salt Lake City, Utah.
By combining these four leaders considerable expertise, with that of legendary thought leaders like Og Mandino, these visionaries have established a dynamic enterprise intent on raising expectations and elevating lives.
From business systems and sales training to corporate consulting and personal coaching, WaveFire's comprehensive programs and collaborative approach help you eliminate obstacles, establish best practices, eradicate excuses and accelerate growth.
To find out more about WaveFire Consulting, call 1-800-957-8353 or visit us at http://www.WaveFireConsulting.com.