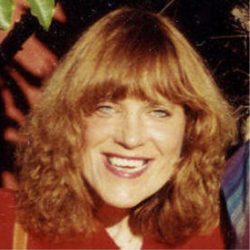 Showing your support is an essential first step to communicating effectively.
San Diego, California (PRWEB) May 20, 2014
Everyone has had times when communications deteriorate. Feelings are hurt. Both parties feel like they're misunderstood and ultimately neither party feels like they've conveyed their point or addressed the problem at hand. During her 28 years of practice as a family therapist, Dr. Joanne J. Wendt has advised couples that the SET (Support, Empathy, Truth) communications strategy is essential for communicating effectively in high-intensity conversations. SET helps couples address some of the most controversial issues by laying the foundation of support and empathy. She recommends the following tips to implement the SET communications strategy.
1. Support: Showing your support is an essential first step to communicating effectively. To show your support, Dr. Wendt recommends using a statement that shows you're concerned and care and respect the other person, even if you disagree with his/her opinions. The statement should be focused on your own feelings. For example, a statement such as "I am worried about how you are feeling" focuses on the speaker's feelings while still demonstrating care for the other person.
2. Empathy: To show empathy, you should acknowledge your partner's feelings in a neutral manner. Emphasize your partner's experience, instead of your own; focusing too much on your own experience might trivialize your partner's feelings or invite mockery. Empathy isn't the same as sympathy, feeling sorry for someone. For example a statement like, "that must make you feel awful," (instead of "I'm sorry for you") effectively demonstrates empathy.
3. Truth: The final statement, the truth or reality statement, addresses the problem at hand and provides a solution. Present your truth statement in a manner that avoids assigning blame and keep your tone neutral. Stick with describing the actions you feel compelled to take as a result of a person's behaviors. If necessary, offer your help in implementing the solution.
"It's important to complete all steps in the SET communications process," Dr. Wendt states. "If you don't first show your support for someone, you risk having the person tune out what you're saying as you address the problem. If you leave out the empathy step, the individual you're confronting will think you have no idea what they're going through and will dismiss your response. If these first two steps aren't accepted by the person, they're likely to ignore all further communications."
For additional relationship resources, Dr. Wendt recommends a number of books and resources, available under the I Recommend portion of her site.
About Joanne J. Wendt, Ph.D.
Dr. Wendt is a Clinical Psychologist who for 28 years has been helping individuals, couples, and families find peace and harmony in a respectful and caring atmosphere. She specializes in relationship issues, depression, and anxiety. Dr. Wendt's goal is to help her clients discover the strength within them to achieve their highest possible potential. Her approach to the therapeutic setting is one of optimism and great respect for an individual's readiness to meet difficult challenges and gain a greater understanding of who he/she aspires to be. Visit her online at http://drjoannewendt.com.