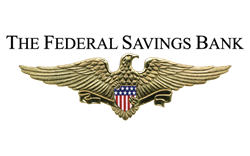 Not only is there growing optimism, but homeowners also have a positive perception of their investment.
Chicago, IL (PRWEB) May 03, 2014
If you're considering a new home purchase to cash in on rising equity, you're not the only consumer with that idea. The Federal Savings Bank was intrigued by Gallup's annual Economy and Personal Finance poll released on April 18th, which revealed that consumer optimism regarding home value appreciation is on the rise, as 56 percent of respondents said they expect the average home prices in their local area to increase. This is the highest proportion since 2007 and a noticeable increase compared to 33 percent in 2012 and January 2011's all-time low of 21 percent. While the figure is encouraging, Gallup noted that it still fell short of the 60 percent posted prior to the recession.
As indicated by the data, the housing downturn took a toll on consumer opinion of owning real estate as a profitable investment. Between 2008 and 2011 most respondents believed that home values would decline. However, the housing recovery has reversed that trend, as optimism outweighed pessimism 33 percent to 23 percent by April 2012.
Variation by region and living situation
Consumers in the West had the highest expectation that home values would increase, at 72 percent. Gallup noted that California was a significant part of the push in this region, as the state has seen large increases in home prices. The Midwest and South were nearly similar, at 53 percent and 54 percent, respectively. The East had the lowest optimism, with 44 percent of respondents in this region predicting that home values would go up.
Not only is there growing optimism, but homeowners also have a positive perception of their investment. The poll found that 64 percent of respondents were homeowners, and of that proportion, 74 percent were confident that they would see their home's value increase. Once again the data supports the positive effect of the housing recovery, as in 2012 and 2013, 53 percent and 63 percent of respondents, respectively, had faith in homes gaining value.
Rebounding equity spreading across the US
Gallup noted that rising prices had also led to fewer underwater mortgages, a factor that has significantly helped poor opinions of owning real estate improve. In fact, The Federal Savings Bank notes, that the growing equity in the U.S. has even lowered the number of loan refinances through the Home Affordable Refinance Program.
For information about how you can take advantage of rising equity with a low-cost mortgage, contact The Federal Savings Bank, a veteran owned bank.