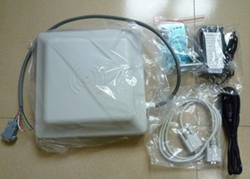 (PRWEB) May 05, 2014
Recently, SWAccessControl.com, the distinguished RFID access control system company, has released its new selection of 2.4 G Active RFID Readers. The company's development manager says that the new range is specially made to expand its online market.
"We are very happy to announce our new 2.4 G Active RFID Readers. All brand new items are attentively manufactured by our professional experts; I think worldwide clients will like them. The 2.4 G Active RFID Readers from our company are among the best-selling products in the global market. Now, all of them are available at low prices, up to 30% off. The special offer will come to an end on May 17, 2014. Customers who are thinking of buying cheap 2.4 G Active RFID Readers can visit our website now," the development manager says.
SWAccessControl.com unveils new items every month. Its hot items include 2.4 G Active RFID Readers, Waterproof Metal Access Controllers, 60 KG Single Door Magnetic Mini Locks and many others. All clients can enjoy the big savings during the promotional time; discounted shipping costs are offered for all orders.
Additionally, SWAccessControl.com has updated its product category. The company strives to create more practical RFID access control items for worldwide clients. All its workers are now making every effort to improve product quality.
About SWAccessControl.com
SWAccessControl.com is a leading online store of access control system products. With an aim of offering the most affordable and convenient products, the company often announces new innovative products. In addition, it launches big promotions at its one stop website frequently. Customer service is the top priority of this professional supplier.
More detailed information about the company's high quality products can be found at http://www.swaccesscontrol.com.