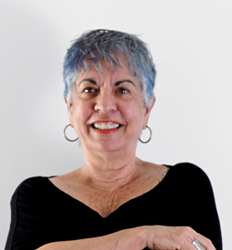 'For most of my life, my relationship with my mother could only be described as adversarial, a damaging cycle of competition, criticism, and conflict,' commented Cerwinske.
Miami, Florida (PRWEB) May 05, 2014
Susun Weed will be interviewing Laura Cerwinske, founder of Radical Writing, on May 8th at 9:30 p.m. The interview will address the depth and intricacies of the mother/daughter bond and the online personal growth course Laura has developed on the subject. The seminar can be accessed at: http://wisewomanweb.com/teleseminar-May8-2014-signup.html.
"For most of my life, my relationship with my mother could only be described as adversarial, a damaging cycle of competition, criticism, and conflict. Having once attended a course taught by the world-renowned teacher of Women's Wisdom, Susun Weed, I was able to draw Weed's knowledge into my own writing process," commented Cerwinske. "The transformation has improved and advanced every aspect of my life – physically, emotionally, even professionally," she describes. "Today my mother is my dependable radiance. Every word we share is an expression of appreciation."
Recomposing the Mother-Daughter Bond or How I Survived My Mother and Lived to Teach the Tale and Love Her is offered through the Wise Woman University. "The great success of this deeply personal program comes from practicing the art of non-judgmental observation as the instrument of re-composition," Laura explains. "You will neutralize fear or unease and thereby safely release old patterns of thought and behavior. Even if the mother/daughter is not physically a part of your life or has passed away, the bond remains energetically/psychologically at play. By deepening that bond, you will be rewarded with unanticipated love."
Laura uses the same technique she teaches in Radical Writing, her creative writing online course in personal development. A transformational creative writing forum, it draws upon the imagination to propel uninhibited self-expression. The self-exploration process works in the same way as icon painting, totem making, and other forms of religious art: by engaging and focusing the conscious and subconscious activities of the mind. The online writing program integrates writing, drawing, movement, and touch. It requires no previous writing experience or expertise whatsoever. Students have the opportunity to speak with Laura directly as part of her weekly online Radical Writing conference call (http://www.radicalwriting.com) and through the Wise Woman University course website - Recomposing the Mother-Daughter Bond http://www.wisewomanuniversity.org/cerwinske/ and/or http://www.lauracerwinske.com.
About Radical Writing
This master's class in writing and creativity is a program of self-expression and spiritual power-building. Through the daily month-long online course, Laura guides students to indulge in the fictions, rather than the facts, that lead them to their inner truths and their effortless telling - http://www. radicalwriting.com/schedule-fees. The Radical Writing website offers inspirational writing courses, creative writing workshops, personal growth courses, writing styles and tools for self expression.
About Laura Cerwinske
Laura Cerwinske has been cultivating writers and artists for over four decades. Her lectures, trainings, and publications derive their potency from her long experience as an artist, writer, and teacher. She offers anyone, regardless of imaginative aptitude, a means of liberating their creativity.
Laura's books, blogs, and fiction reveal the power of innovation and inspiration. Her first book, Tropical Deco (Rizzoli, 1981), was not only a principal force in the creation of the Miami Beach Historic Art Deco District – now, famously, South Beach – but remained in print for over 30 years. The New York Times referred to "the ubiquitous Laura Cerwinske" the year she published three books with three different New York publishers in the same season. Since then she has gone on to write and/or produce dozens of new titles (http://www.bluehairlady.com/content/publications) and to establish herself as a recognized name in the world of creative power-building. With the success of her lectures and online courses, Laura Cerwinske's ubiquity has been extended worldwide.