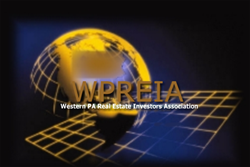 Pittsburgh, PA (PRWEB) May 05, 2014
The Pittsburgh real estate market is attracting a lot of attention from private equity funds around the country. Pittsburgh Real Estate Investors Association President Josh Caldwell represented the region at a gathering of fund managers.
Leaders of the Pittsburgh Real Estate Investors Association presented the benefits of South West Pennsylvania to a large gathering of private equity fund managers and private lenders. Unlike other parts of the country where boom and bust cycles are the norm, Pittsburgh is a market of steady growth. This fact attracts out of town investors to the region. Pittsburgh has never been a flashy market, but it is a market with great cash flow. Cash flow is how real long-term wealth is created. Cash flow investors place their money with private equity funds in order to get a high rate of return on money that would otherwise sit idle or have to be placed into a higher risk investment category to attain the type of returns that real estate investing can generate. Many of these investors are using IRA funds to invest in real estate. The private equity fund managers provide a level of expertise in evaluating individual deals for their clients. That is how fund managers raise money for their funds.
There is a reason that Forbes Magazine declared Pittsburgh to be the #1 real estate market in America. The Pittsburgh real estate market is unique. The housing rental market in Pittsburgh is extremely strong. This factor combined with the relatively cost of real estate acquisition creates a perfect storm for cash flow investors. The Pittsburgh REIA leadership presented these facts to convention attendees, along with a host of other market tends. Many of the private lenders were interested in buying property in Western Pennsylvania. One problem had to be overcome first. In order to effectively place investor money in any local real estate market, a fund needs boots on the ground intelligence. Due to the exceptional response from various out of state investors the members of the Pittsburgh REIA will be acting as a deal funnel for several funds. The real estate club members will be acting as market specific experts and helping to guide funders to the best deals in town. Anyone interested in submitting a cash flow property or a rehab property for evaluation should send details direct to PittsburghREIA(at)aol(dot)com.
The Pittsburgh Real Estate Investors Association is a club for real estate investors who buy property in the Pittsburgh metro area. The club was represented at the American Association of Private Lenders convention in Kansas City by two of its brightest stars; President of the organization and nationally known real estate investor Josh Caldwell, and club board member Colleen Martin. Josh Caldwell is a real estate generalist. His company Caldwell Holdings buys, leases, and flips residential and commercial property. Colleen Martin is primarily a buy and hold investor and her company James W, Martin and Sons, is a family business that offers a variety of services to landlords and property owners. These two investors combined have experience in every facet of the Pittsburgh real estate market.
Pittsburgh REIA will be hosting several events this summer. The first of these is a one-day seminar from self-directed IRA custodian Equity Trust. This event will be held at the Pittsburgh Airport Marriott. The thrust of this one-day seminar is to teach investors how to use an IRS loophole to place their IRA funds in real estate. The benefit of this strategy is that investors can make large tax free profits. The second planned seminar is more important for real estate investors and others who want to become financially free entrepreneurs. Real estate legend, Ron LeGrand is coming to Pittsburgh June 14th. Ron will be teaching attendees his unique way of buying real estate with no money down. This technique has created many millionaires across America. Tickets for this event are on sale now. No location has been chosen for this event yet. For tickets and information, visit the clubs website at http://pittsburghreia.com.
Real estate investors and potential investors who wish to learn about becoming a real estate entrepreneur are welcome to sign up for the clubs newsletter. The newsletter is designed to help foster investor education and serves as the face of the organization. To get the newsletter delivered via emails, go to http://PittsburghREIA.com.