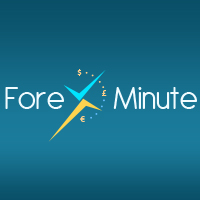 He said, "Your search for a reliable Forex brokers ends at ForexMinute, as we are a reliable source for brokers' reviews and never underestimate the expectations from traders."
London, UK (PRWEB) May 04, 2014
Talking to media professionals Jonathan Millet, CEO of ForexMinute said that the effort on the part of his organization is to provide unbiased and objective Forex brokers' reviews. He said, "Your search for a reliable Forex brokers ends at ForexMinute, as we are a reliable source for brokers' reviews and never underestimate the expectations from traders."
Over the years, since the online portal was launched in the web space, ForexMinute has carved a niche for its unbiased Forex brokers' reviews which it brings for traders who are looking for reliable ones. Some traders who visited the online portal confess that they benefited a lot as they not just acquired information but also a vision when trading.
Objectivity is Fundamental for Reviews
Any review that lacks objectivity is of no use for traders as they won't be able to gain anything from it. Understanding the fact, ForexMinute makes sure that all its reviews are objective and informative. The reviewers are asked to follow the strict guidelines to remain unbiased and objective throughout the review.
Thus, providing objective Forex brokers' reviews, ForexMinute has become a reliable source for thousands of traders around the world who wish to first check the credentials of the brokerage firm before actually opening a trading account.
Jonathan Millet says that his organization admits that objectivity is essential for Forex brokers' reviews and any reviews lacking objectivity is of no use as it can mislead a trader and any decision based on a biased Forex brokers' review.
He informs that the reviews from his organization provide information and facts about the brokers, their special offers, leverages, bips, spread, etc. and not just fill with opinion and biases.
About ForexMinute.com
ForexMinute, the world's leading Forex news and views portal, has become a one-stop solution provider for Forex traders and brokers as well as Bitcoins news. It provides all the required tools to individuals to become a professional Forex trader. Also, it helps Forex brokers provide high-end user-friendly trading experience to traders with an array of resources e.g. financial news by the minute, fundamental analysis, technical analysis, Forex tools and others.
For more information, visit http://www.forexminute.com or call +1 800 758 5780.
You can have the ForexMinute newsletter delivered to you each trading day. Simply sign up today. You will be kept up to date on the latest market action. It's free and simple -http://www.forexminute.com/newsletter.