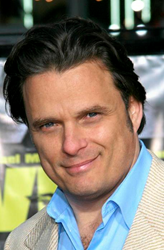 "The film will be empathetic to victims of both sides of the troubles".
Munich, Germany (PRWEB) May 05, 2014
Munich International Pictures, an Indie film company, has offered actor/director Damian Chapa to write and direct a biopic about the life of Gerry Adams and the controversy surrounding his arrest.
A spokesperson for the company says the film will be titled: GERRY ADAMS unauthorized.
Chapa has stated that he is "used to controversy after being the only person who has directed biopics about Roman Polanski, Bobby Fischer and Marlon Brando."
Chapa won the Best Director and Best Drama awards at the New York International Independent Film & Video Festival.
Chapa says, "The story will be based on historical facts regarding Gerry Adams' rise to the Sinn Fein leader and then his arrest. Chapa stated, "The timing of Adams arrest seems interesting since Sinn Fein had been poised to make significant gains in elections in the Republic of Ireland."
A partner in Munich International pictures was quoted as saying, "No matter where the artistic endeavor of the film lands, for sure the spirit of the film will be empathetic to both sides of the troubles victims," Munich Lawyer Nicola Mayerl heads MIP.
Damian Chapa is best known for his role as Miklo Velka in the cult classic Gangster film "BLOOD IN BLOOD OUT". Directed by Academy award film maker Taylor Hackford. And his role alongside Kylie Minogue in Universal's Street Fighter.
Chapa said the Gerry Adams feature screenplay will be finished by December 2014 and filming to start early 2015.