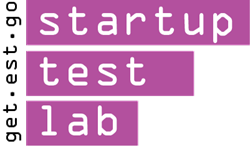 Bangalore, Karnataka (PRWEB) May 05, 2014
Startup Test Lab (http://www.startuptestlab.com) - an initiative of Moolya Software Testing Private Limited (http://www.moolya.com) - was born with a vision to make it easy for start-ups to get expert QA Testing done without investment on infrastructure or people. Entrepreneurs can now leverage an entire lab, its infrastructure, tools, devices and expert testers to get their product and business tested. Startup Test Lab has come out of its one year beta with 35 start-ups solving some business problems through testing.
Startup Test Lab has so far helped startups test products for various business and technical contexts. On the business side, Startup Test Lab has helped many entrepreneurs with their launch readiness and demos. On the technical side, Startup Test Lab has setup test culture in their product teams, tested the app across various device matrixes, provided automation for functional regression and help complete the Continuous Delivery pipeline and consulted for testability.
Speaking on the occasion, Managing Director of Startup Test Lab, Mohan Panguluri, said "Entrepreneurs who have worked with Startup Test Lab have seen great benefits and have continued engaging Startup Test Lab as they continue to grow. Some of the benefits they have seen are improved app store rating, more happy customers, better user experience, more awareness of what their product is doing and capable of, and learn the risks before the user shouts about it. This has given us confidence to amplify our efforts further in the startup ecosystem."
The success ratio of start-ups appears only one in five. For this ratio to change for the good, more support systems need to spring up making entrepreneurs focus more on making their business successful. Startup Test Lab is very much in line with this support system. Startup developers have great support systems to develop things. Moolya's Startup Test Lab shall be a new addition to the support systems for startup entrepreneurs and developers.