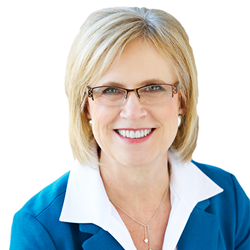 Being an agile seller in today's business environment virtually guarantees a prosperous career... Agility becomes your competitive edge.
San Jose, CA (PRWEB) May 13, 2014
CONNECT! Online Radio for Selling Professionals is pleased to be among the first media outlets to feature an interview with Jill Konrath about her latest work, Agile Selling.
According to Konrath, internationally esteemed author, speaker and sales strategist, "In today's sales environment, your learning agility is your only sustainable competitive advantage. Master rapid learning strategies and your career success is virtually guaranteed."
Konrath came to this conclusion as she observed frazzled sales professionals struggling to keep up in a rapidly changing sales climate. She noticed that there was one key difference between those who are successful in modern selling and those who just can't quite get here. That difference, she writes, is one that is seldom talked about but critically important. It's a skill that can be learned and mastered. It's one that Konrath herself has relied upon for her success.
In her new book, Agile Selling, Konrath describes the agile mindset and the step-by-step approach sellers need to take if they are to become more agile and more successful. Prior to the book's release date, Konrath is appearing on CONNECT! Online Radio for Selling Professionals to let listeners in on her discoveries about Agile Selling.
Konrath will be interviewed by the show host, Deb Calvert, president of People First Productivity Solutions. This is a pre-taped interview, airing first at 9:00 a.m. pacific time on Saturday, May 18. The interview will also be available for download in the iTunes CONNECT1 store or from the CONNECT!Radio archives.CONNECT!
Online Radio for Selling Professionals is a weekly resource featuring the world's foremost experts and authorizes on sales. The show focuses on helping sellers form and sustain connections with their buyers. It's the program that teaches sellers how to put an end to pending, cut out continuances and stop stalling out in sales.