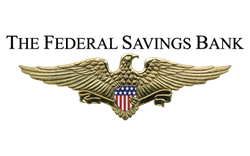 There are actually many loan options that accept down payments as low as 5 percent.
Chicago, IL (PRWEB) May 04, 2014
There's misinformation floating around about what life is like after one makes a new home purchase. For this reason, there are many potential home buyers who are hesitant to shop for a property because they think they don't have what it takes to get financing and maintain payments. However, most of these homeownership myths are unfounded, and if one takes a look at the facts, they'll likely see that they are more prepared to buy a home than one would think. The Federal Savings Bank debunks four myths of owning a home that tend to deter potential homeowners:
Myth: One is not eligible for financing due to a few bad marks on their credit history.
While it is true that this information is a large part of what lenders use to decide on a loan approval, it isn't the only piece they consider. Yet, many potential borrowers have the fear of rejection because of credit, according to a study by loanDepot released on April 22nd. Of a total of more than 1,000 respondents, 46 percent said they haven't pursued financing because they fear rejection.
The good news is that lenders consider other factors such as debt-to-income ratio and employment history. Keep in mind, however, that improving their credit history can lead to more favorable loan terms.
Myth: Renting is always a better choice financially.
Personal finances are a critical part of deciding to make the transition to homeownership from renting. However, they aren't the only consideration, and many consumers figure to save money by purchasing a home, as rent prices currently outpace the costs of ownership. As long as one considers property taxes and expanded utility expenses, one can make an informed decision regarding whether getting a low cost mortgage bill is better than renting.
Myth: Having a 20 percent down payment is always necessary.
Lenders are more inclined to offer favorable loan terms for borrowers with the traditional down payment, and one won't be required to purchase private mortgage insurance, which is required for down payments lower than 20 percent. Even so, having this amount is not a hard, fast rule. There are actually many loan options that accept down payments as low as 5 percent.
Myth: Mortgage rates are too high.
Compared to 2012, average interest rates for home loans are noticeably higher. However, they are still lower than historical highs. The Federal Savings Bank notes that 30-year fixed-rate mortgages, for example, had average rates exceeding 17 percent in 1981 and 1982. Comparably, current rates are still pretty mild.
For more information about mortgage rates, contact The Federal Savings Bank, a veteran owned bank.