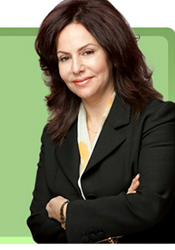 (PRWEB) May 04, 2014
Irina Firstein, one of NYC's therapists, is pleased to announce her new guide alcohol addiction counseling. With this new guide, Irina hopes to provide a source of comfort and support for those in need of support, and guidance, when facing alcohol addiction.
Irina Firstein uses Psychodynamic, Cognitive Behavioral, Mindfulness based therapies and later in treatment, if appropriate, EMDR Therapy when stable sobriety is achieved. The guide explores the origin of addictions, helping individuals understand the true reason behind why alcohol addiction manifests.
Irina Firstein is a licensed therapist, with over 20 years of experience, offering therapy to individuals and couples, for a variety of topics ranging from alcohol and drug addition, to couples and marriage counseling.
About Irina Firstein
Irina Firstein is one of NYC's top couples, and individuals, therapists. With over 20 years of experience, Irina helps patients with all forms of counseling, ranging from couples and marriage counseling, to alcohol and drug addiction. When the media need a reputable analyst, they call Irina Firstein. With appearances and mentions in places such as Inc.com, HitchedMag.com, Forbes.com, and CBS, Irina Firstein is a trusted and well-known professional. Contact the top NYC couples therapy specialist.