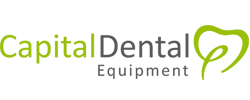 (PRWEB) May 04, 2014
Capital Dental Equipment, the premier online retailer for certified, pre-owned, dental x-ray equipment, is pleased to unveil it's upgrade and rebate program. Customers currently utilizing 2D Digital Panoramic or Digital Panoramic and Cephalometric x-ray systems are eligible to upgrade to 3D Cone Beam technology and realize the following advantages:
One year free technical phone and remote support contract
$750 value
Receive a free uninstall of current imaging system
$1,000 value
Free shipping of new system within continental U.S.
$500 value
Free acquisition computer with imaging software pre-installed
$1,000 value
About Capital Dental Equipment
Capital Dental Equipment (CDE), a subsidiary of Dental Health Management Solutions (DHMS), was established in 2011 as a distributor of certified, pre-owned dental x-ray equipment. Since its inception in 2003, DHMS has spent countless hours working alongside dental health professionals to provide dental services to our military personnel around the world, imparting us with invaluable knowledge and a thorough understanding of the technological demands of modern dentistry. With our varied experience in the field and a staff with over 30 years of technical experience, CDE is pushing the envelope when it comes to dental imaging solutions. CDE offers pre-owned, state-of-the-art equipment at an affordable price and with factory warranties that eliminates risk.