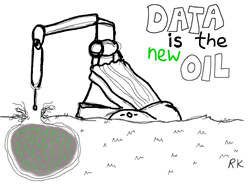 Jeff Stacey, Fortune 500 Executive, Private Software Venture Advisor, of Palo Alto, CA, and an advisor to Elephant Scale, said, "Big Data training is getting ever more important. Elephant Scale can fill the void and make the difference."
Houston, TX (PRWEB) May 05, 2014
The workshop covers such areas of Big Data as Hadoop, HDFS, MapReduce, Mahout, HBase and Apache Flume. It also features cases studies on Kaggle, Houston's Energy Data Vault, IBM InfoSphere Streams, FreeEed – an open source document management system, and Aspera. The students are given the right mix of theory and hands-on exercises.
Mark Kerzner, the workshop trainer and managing partner at Elephant Scale, said, "We have prepared an awesome agenda, and we feel that in making it widely available we fulfill an urgent need in the upstream O&G sector. There are many CEO's, CTO's and upper level managers who are eyeing the Big Data technologies, but are hesitant to take the first step. This is because they lack important information about the potential and the risks of Big Data implementations, and our training provides them the information they need to make an informed decision. We chose the Offshore Technology Conference for this announcement, because of its size and importance, and because Elephant Scale has Houston as its home base."
Sujee Maniyam, the other founder of Elephant Scale, said, "I believe that we are very well positioned to deliver this kind of training. We have delivered dozens of trainings and seminars in Big Data, for developers and upper level managers, and we are known for excellent quality of our materials. Mark has developed the workshop agenda, and being that he has prior books and patents in this area, I am fully confident that this workshop will be up to par with our other training offerings."
Jeff Stacey, Fortune 500 Executive, Private Software Venture Advisor, of Palo Alto, CA, and an advisor to Elephant Scale, said, "Big Data training is getting ever more important. With the fast pace of the industry adoption, and with the technology affecting more and more areas, one of the biggest problems facing decision makers is finding the right personnel. Elephant Scale fits right in, by educating the right people inside the organization, be it C-level executives, managers, or software developers, and adding solid Big Data foundations to their skill sets. Given that Elephant Scale also provides consulting services based on their unique broad experience, they really can fill the void and make the difference."
Elephant Scale representatives will be available at the OTC show on May 5-8, and can provide brochures and additional information.
About Elephant Scale
Elephant Scale LLC was founded in 2013 by two industry veterans, Mark Kerzner and Sujee Maniyam. Since then, it has delivered dozens of high quality trainings to hundreds of students, published innovative research, provided strategic Big Data consulting to multiple customers, and developed Big Data products.
Elephant Scale is known for its public educational efforts, such as an open source book on Hadoop, "Hadoop Illuminated," and its Big Data Cartoon series.
For more information, and for the workshop brochure, write to info(at)elephantscale(dot)com, call 713-568-9753, or visit the web site http://elephantscale.com.