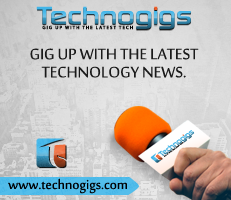 TechnoGigs.com hires a new technology writer in order to cover emerging changes in technology faster and in more detail than ever before.
(PRWEB) May 10, 2014
Technogigs.com hires a new technology writer, a move aimed at promoting the spread of technology news. By doing so, they will be able to cover more news faster than ever before and in more vivid detail. Moreover, the new hiring will enable a greater number of content to be published, allowing the company to grow faster than ever before.
When asked about the need for another technology writer, a spokesperson said, "The age of the internet is here to stay and it is verifiably attracting an increasing number of individuals. These readers look forward to spending more time online through their laptops, tablets and smartphones. With a progressively increasing demand for not only more but faster news updates, we knew it was the right time for a new writer."
The spokesperson further elaborated on the matter stating, "We are an innovative and digitally-oriented company that has been able to both identify and blog on important new technological advancements. By hiring another writer, we are able to cover even more advancements than ever before. We can, now more than ever, spread the news to a rapidly-expanding audience of highly educated online readers."
Technogigs.com is dedicated to helping individuals understand the ever-changing world of technology. However, considering the commitment and core values of the company, as well as the current team size, covering each change in detail is an increasingly-difficult task. The new writer aims to help reduce the current load and help the team not only cover more advancements, but also cover them in more detail.
When questioned about the difference the new writer will make, a spokesperson answers, "Identifying the latest technological trends in detail is not an easy task, particularly when done multiple times a day. With the new writer, we are in a more suitable position to conduct even more extensive research on technological developments, the issues that plague them and update our readers about them."
The spokesperson went on to add, "Although each news update is comprehensive in nature, the use of clear and concise language helps technogigs.com deliver simple and easy to understand technology news updates in detail. The new writer will help reduce the workload and enable not only more expansive coverage, but also extensive coverage."
With any new writer, it is important to ensure they align with the core values of the company. By doing so, writers not only deliver the latest technology news, but more engaging and relatable technology news. However, finding the right writer can become difficult. Technogigs.com affirms that they have found the right writer for their company.
A spokesperson was asked to report on the capabilities of the new writer, to which they stated, "Our new writer invites readers to probe deeper into the latest technological developments. Their writing style compels readers to question the latest advancements, their need and their implications. As such, we feel proud that we have found the perfect writer for technogigs.com."
The spokesperson further added, "The technology writer has years of experience in areas such as entertainment and internet news, mobile news updates, social media, tech gadgets and has covered a myriad of pc tips and advice sections. We believe that they will be able to provide our audience with the latest technology news in a fun, engaging and entertaining manner."
About Technogigs.com
Technogigs.com is a technology-related news provider that is committed to the belief that technology has the power to change the world. They provide their readers with an intelligent, lucid, and authoritative overview of the latest technology news and information available on the internet. As a technology news portal, they keep people updated with the latest advancements in technology. More than just a regular blog, technogigs.com focuses on serious technological journalism to make news - albeit comprehensive news - simple.