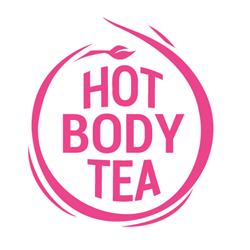 "We are looking for a guy and girl who are health conscious and can represent what we feel a 'Hot Body' to be really about.
Southtfields, London (PRWEB UK) 7 May 2014
Christian Lehmann, former Founder of one of Europe's largest fresh juice and smoothie bar chains "Revive" is set to warm and firm up bodies with his new range of antioxidant herbal teas. Lehmann, Founder of Hot Body Tea, says the antioxidants in his 14 & 28 day TeaTox recipes will not only help you towards losing excess body fat, but will help you look and feel more energised as well.
"With so many people focused on extreme fads diets it's about time the focus was put back onto healthy choices and boosting antioxidants levels."
"Too many young people are playing the yoyo diet game, which is dangerous and hard on the body. Past studies have shown that the antioxidants in green and white teas are amongst the healthiest things you can put in your body. Originating from China and long associated throughout Asia it's no surprise Asian cultures, which have been heavily consuming green and white teas for thousands of years have the best longevity on the planet. Asian cultures are known for retaining an ideal body weight," says Lehmann.
Hot Body Tea's 4 and 28 day Teatox are said to be scientifically formulated with ingredients like Citron, Dolichos, Flower of Hyacinth, Garcinia Cambogia, Ginger root, Green Tea, Jasmine Flower & PuEr Tea. Clinical studies suggest that green tea extract may boost metabolism, help burn fat and suppress sugar cravings. One study found that the combination of green tea and caffeine aided weight loss and helped maintain weight loss in people who were overweight and moderately obese. Some researchers think that substances in green tea known as catechins are responsible for the herb's fat-burning effect*.
In his previous venture at Revive, Lehmann partnered with the UK's leading modelling agency Storm, who manages clients such as Kate Moss, to run a national competition across Revive's retail stores to find the 'Face of Revive'. At the finale, three winners were unearthed at 'Fashion Fever' at the UK Metro Centre in Gateshead in 2008. The winners went on to receive international exposure in the company's product and promotional campaigns across the companies 20 international stores.
Lehmann is now looking for a male and female ambassador to become the faces of Hot Body Tea globally. "We are looking for a guy and girl who are health conscious and can represent what we feel a 'Hot Body' to be really about - healthy glowing individuals who are at their ideal body weight rather than starving themselves skinny."
To become a Hot Body Tea ambassador, entrants need to undertake either the 14 or 28 day program, and send in the results of their glowing bodies. Winners will be announced in July 2014, and will receive international exposure across the Hot Body Tea website and marketing activities plus a year's supply of Hot Body Tea.
More information about Hot Body Tea and the ambassadorship can be found on the company's website: http://www.hotbodytea.com
*Source: Green tea | University of Maryland Medical Center