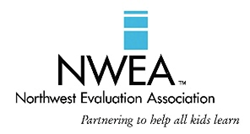 95 percent of students agree that tests are 'very' or 'somewhat' important for helping them and their teachers know if they are making progress in their learning during the year and for getting into a college.
Washington, D.C. (PRWEB) May 06, 2014
This shared belief in the proper role of assessment is a key finding in Make Assessment Matter: Students and Educators Want Tests that Support Learning. The study is a follow-up to a 2012 study and report, For Every Child, Multiple Measures. Grunwald Associates LLC conducted both studies on behalf of the Northwest Evaluation Association (NWEA).
Make Assessment Matter highlights for the first time the perceptions of students, 94 percent of whom agree that tests are important for understanding what they are learning, getting into a good college and knowing whether they will move on to the next grade. Like the 2012 study, Make Assessment Matter surveyed classroom teachers and district administrators. The study presents the findings of surveys of 1,042 students, 1,004 teachers and 200 district administrators.
"Teachers, district administrators and students all want to focus on learning. Assessment is not exempt from that requirement," said Matt Chapman, president and chief executive officer of NWEA. "As a not-for-profit organization, NWEA strongly shares this belief—voiced by everyone in the survey—that assessments must be student-focused and should be used to improve teaching and learning. We are especially excited to bring the student into the conversation. Who better to help guide us toward a more student-centric educational system?"
"Make Assessment Matter highlights both the highs and lows when it comes to student and educator perceptions of testing and public education," Grunwald Associates President Peter Grunwald said. "With so much attention placed on student assessments and the proper use of test results, this survey provides a comprehensive look at what students, teachers and district administrators really think about this important topic. The educators and students surveyed are closest to student learning and assessment, and they have spoken loudly and clearly."
Some key student-centered highlights from Make Assessment Matter include:

95 percent of students agree that tests are "very" or "somewhat" important for helping them and their teachers know if they are making progress in their learning during the year and for getting into a college
More than half of students (55 percent) believe they take state accountability tests to evaluate their schools
Despite all the attention on assessments aligned to the Common Core State Standards, 80 percent of students say they have not heard of new state accountability tests
58 percent of high school students believe college entrance exams accurately predict college success
81 percent of students think student test scores reflect how well teachers teach
The study also found that African-American, Asian and Hispanic students are significantly more likely than white students to believe that classroom and state accountability tests are very important to their futures (getting into the next grade, college or the military). Sixty-four percent of African-American students, 65 percent of Asian students and 61 percent of Hispanic students believe state accountability tests are very important to their futures, compared to just 47 percent of white students.
Additionally, 78 percent of students think that taking tests on computers has a positive impact on their engagement during tests, while most district administrators (95 percent) and teachers (76 percent) agree that adaptive technology-based assessments are "extremely" or "very" valuable for engaging students in learning.
While 80 percent of teachers and 91 percent of district administrators report that they work with their peers to use assessment results to inform instruction, the majority of teachers (55 percent) report that they never took a course in assessment literacy in their teacher preparation (pre-service) programs.
Despite the lack of formal assessment preparation, the 96 percent of teachers who say they use assessment results do so to improve teaching and learning where it counts most—the classroom. Of those teachers who use assessments, 74 percent use results to adjust instructional strategies, 67 percent use them to plan and differentiate instruction for high-, average- and low-performing students, and 58 percent use them to set learning goals for their students.
The full study can be found at http://www.nwea.org/MakeAssessmentMatter. NWEA's 2012 For Every Child, Multiple Measures report can be found at http://www.nwea.org/MultipleMeasures.
Based on the findings identified in Make Assessment Matter, NWEA offers five specific recommendations to increase the focus on student learning. These include:
1. Engage with students in policy development processes, especially when making testing mandates at the state, district and classroom levels.
2. Realign assessment priorities in support of teaching and learning.
3. Establish formal learning opportunities on assessment literacy for every teacher, principal and building administrator. Assessment literacy, in teacher preparation and professional development, is a significant area of need, especially since teachers' communications are most important to students and parents regarding testing.
4. Improve student learning by making educator collaboration a priority in every school and district.
5. Prioritize technology readiness in every district, focusing on infrastructure and addressing glitches.
"These findings offer important lessons as we work together to improve public schools across the nation," Chapman said. "It is clear that collaboration empowers educators to interpret and use assessment results, building their capacity to improve outcomes. Students have also spoken loudly that they want to have a voice on assessment and their education. We must engage them in the process."
About NWEA
NWEA is a global not-for-profit educational services organization headquartered in Portland, Oregon. NWEA partners with educational organizations worldwide to provide computer-based assessment suites, professional development and research services. NWEA's Measures of Academic Progress® (MAP®) adaptive assessments leverage more than 30 years of research into student growth that informs decision-making at every level, from classrooms to boardrooms. NWEA's research center, The Kingsbury Center at NWEA, uses the Growth Research DatabaseTM to drive original research with universities, foundations and policymakers. Learn more at nwea.org.
About Grunwald Associates LLC
Grunwald Associates is a full-service research and consulting firm whose research work has informed the debate on a range of national policy issues. Grunwald offers an in-depth understanding of education and innovation, combined with mastery of state-of-the-art research methodologies. The firm specializes in challenging public and proprietary assignments for nonprofit, corporate and government clients. Services include sophisticated quantitative and qualitative research, including pricing simulation and product configuration, social media and community development, and messaging and strategic counsel. Grunwald has a reputation for research integrity and creativity and has garnered the trust of key national education associations, policymakers and educators. Learn more at http://www.grunwald.com.
###