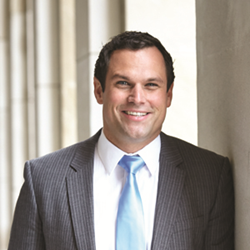 I've always said that the "process" is the sale. HOW you do business is WHY people do business with you. We rely on our systems to do the heavy lifting and let our clients save their energy till moving day!
Brookfield, Wisconsnin (PRWEB) May 07, 2014
Inlanta Mortgage is pleased to welcome Jonathan Arnold and his team as they open a new Inlanta Mortgage branch office in Grand Rapids, Michigan. Inlanta is also excited to welcome several new team members to our branch offices.
Arnold and his team members, Jon Striker and Stephanie Wood are a welcome addition to the Inlanta team. Wood, serving as the team's Production Manager, is also a licensed loan officer and will ensure a seamless mortgage loan process for all of their clients. Striker provides marketing support and will work to build both customer and referral partner relationships for the Jonathan Arnold Team.
Arnold entered the mortgage industry more than a decade ago, succumbing to his passion for everything related to financing, mortgage, budgeting, and fiscal literacy. Since the beginning of his career, he has recognized the importance of making sure homebuyers and homeowners know what to expect in the mortgage process.
Arnold says, "I've always said that the 'process' is the sale. HOW you do business is WHY people do business with you. We rely on our systems to do the heavy lifting and let our clients save their energy till moving day!"
Vice President of Business Development, Joe Ramis said, "Inlanta prides itself on providing quality mortgage lending services. With a mortgage industry expert like Jonathan Arnold on our team, we are confident that Grand Rapids area homebuyers and homeowners will be inspired by Arnold's knowledge and the tenacity with which he approaches every client's mortgage application."
The Jonathan Arnold Team is located at 2029 Celadon Drive NE, Grand Rapids, Michigan, 49525. Reach them by phone at 616-918-6564, email jonathanarnold(at)inlanta(dot)com, or apply online at http://www.applywithjon.com.
Inlanta continues to expand branch operations and welcome new talent like Jonathan Arnold. Inlanta's Green Bay, Wis. branch added new Loan Officer, Heather Ebeling; the Indianapolis office welcomed Loan Officer Michael Butler; and one of Inlanta's newest branch offices in East Wareham, Massachusetts welcomed Loan Officer Douglas Grainger. The Brookfield, Wis. office hired Loan Officer Assistant Olivera Prpa and Loan Officer Mary Sica Manders; the Antigo, Wis. office welcomed Theresa Schroeder as a junior loan processor. The Marshfield, Wis. office welcomes Sara Warnock as a processor and congratulates Amy Kilty on her recent promotion to loan officer. In addition, LeAnne Hayden recently rejoined the Minocqua, Wis. office as a loan officer. Finally, the Inlanta administrative staff welcomes Kim Hoesly as a junior processor in the Brookfield, Wis. corporate office.
Inlanta Mortgage encourages ethical lending professionals to learn more about our branch support platform and discover how an Inlanta branch partnership with Inlanta Mortgage is essential to long term success.
For more information on Inlanta branch partnerships, contact Inlanta Mortgage's Branch Development Team at 262-439-4260 or email partners(at)inlanta(dot)com. For more information on strategic alliances and marketing agreements with Inlanta Mortgage, contact Paul Buege, COO at 262-754-6407 or email [email protected]
About Inlanta Mortgage
Headquartered in Brookfield, Wis., Inlanta Mortgage was established in 1993. The company has grown to 31 branches in 16 states and over 220 employees. Inlanta Mortgage offers Fannie Mae/Freddie Mac agency products, as well as jumbo program and portfolio programs. The company is an agency approved lender for Fannie Mae, FHA/VA, FHA 203K and USDA. Inlanta Mortgage also offers numerous state bond agency programs.
Inlanta Mortgage was named a Top Mortgage Lender in 2012 by Scotsman Guide and has been listed on Mortgage Technology's Top 25 Tech Savvy Lenders List for the last four years. Inlanta has also been named to the Milwaukee Business Journal's "Top 25 Largest Milwaukee-Area Mortgage Banking Companies" and Mortgage Executive Magazine's "Top 100 Mortgage Companies in America" in 2011, 2012 and 2013. In addition, Inlanta was named a "Fastest Growing Firm" by Milwaukee Business Journal in 2013 and a "Platinum Million Dollar Lender" by USDA Rural Development.
Inlanta's mission is to be the home financing partner that you trust to serve your family, friends and community. Through our family of dedicated mortgage professionals, our commitment is to deliver an exceptional experience. Our unwavering dedication to integrity, honesty and ethics is the foundation of all of our relationships.