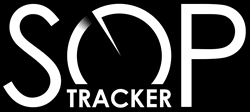 Calverton, MD (PRWEB) May 06, 2014
IMS is pleased to announce an inexpensive solution to securely maintain Standard Operating Procedures (SOPs) and ensure that employees with unique roles and responsibilities across multiple projects are kept aware of the SOPs and internal documents that are critical to their jobs.
SOPTracker is Title 21 CFR Part 11 compliant and provides an easily configurable, cloud-hosted solution to securely track documents and employee agreement to comply with those documents. SOPTracker allows administrators to enter and update information concerning SOPs and internal documents directly into the secure database. Please visit http://www.soptracker.com for more information and to access a free 60 day trial of SOPTracker.
SOPTracker is a product of Information Management Services (IMS), a company with over 40 years of experience in delivering biomedical software and analysis support.