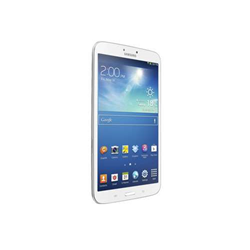 "This will be our second Samsung sweepstakes. We have great customers that deserve the chance to win great prizes."
Delray Beach, FL (PRWEB) May 05, 2014
OMG Total Protection launched their new website last month and it is already performing well with new visitors in the thousands each week. New and returning visitors are downloading software on a daily basis, especially the OMG Total Antivirus and OMG Total Optimizer products.
OMG Total Protection offers multiple software downloads that aid users in protecting their computer, keeping their online activity private, and assist in optimization and performance speed. These products were released after OMG polled customers on multiple social media platforms.
The company asked users to let them know what the most important feature of a software program should be. The user would then choose 1 of 5 different features including speed, security, online backup, privacy, or all of the above. While most users chose "All of the Above" as their top answer, security and speed both came in as a close second.
Now that OMG Total Protection has gained insightful information about what to provide their customers, they are more than happy to give back and offer the Samsung Galaxy Tab 3 as a prize.
"This will be our second Samsung sweepstakes," said Elliot Loewenstern, CEO. "We have great customers that deserve the chance to win great prizes. The launch of our new site just gives us a new opportunity to reward a customer with a product like this."
JP Vasta, President states that "there are three main ways to enter this sweepstakes. You can follow OMG Total Protection on Twitter, answer a multiple choice question, and like us on Facebook. Get an extra point for referring a friend as well."
The sweepstakes was launched in the beginning of May and will end this Friday, May 9th at 3:30pm. Those interested can easily sign up for this sweepstakes by visiting their blog post which explains further how to enter.
COO Mark Donohue added that "This isn't the last of the great giveaways OMG Total Protection will be providing. Customers and the general public will have to stop by every once in a while to check out what we're giving away next!"
The sweepstakes isn't the only thing worth seeing on their new site. OMG Total Protection offers insights into the latest trending news that have an impact on PC users, whether it's new vulnerabilities online, or computer tips and tricks. Let's also not forget about the amazing products offered by OMG Total Protection, either.
You can find OMG Total Protection on Facebook and Twitter to keep up to date on new sweepstakes coming soon.