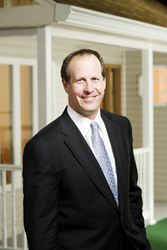 We've all taken risks to innovate and expand our businesses and its nice to be recognized for it
Lanham, Maryland (PRWEB) May 06, 2014
Ernst & Young named Thompson Creek Window Company President and CEO Rick Wuest a finalist in the Entrepreneur of The Year Maryland Awards for the second year in a row. Thompson Creek is a family owned company that Wuest took over from his father in 2000, simultaneously taking the company's products directly to the consumer for the first time.
"It is an honor to be included among Maryland business leaders who have worked hard to build their dream companies," said Wuest. "We've all taken risks to innovate and expand our businesses and it's nice to be recognized for it."
Now in its 27th year, the Entrepreneur Of The Year Program honors entrepreneurs who demonstrate excellence in innovation, financial performance and personal commitment to their business and community.
Winners, selected by a panel of independent judges made up of previous award winners and regional business leaders, will be named at a black-tie gala June 12 at the Hilton Baltimore Hotel.
About Thompson Creek Window Company
The Thompson Creek Window Company is a privately owned and family-operated manufacturer and installer of energy-efficient home improvement replacement products. Founded in 1980, Thompson Creek Window Company began as a manufacturer of energy-efficient, maintenance-free vinyl windows. Since that time, Thompson Creek Window Company has evolved into one of the leading specialty home improvement contracting companies in the nation. The company's product mix includes replacement windows and doors and a clog-free gutter system. Thompson Creek Window Company is headquartered in Lanham, Maryland with an 80,000 square-foot manufacturing facility in Landover, Maryland. Thompson Creek employs over 400 people in the Washington D.C. region.