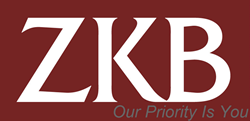 These nine people have spent a lot of years in pain, unsure of the true nature of the CerviCore study that was conducted on them. They hope this lawsuit will bring answers and relief. ~Attorney James G. O'Brien
Toledo, OH (PRWEB) May 05, 2014
According to the Complaint (Case 3:14-cv-00430-DRH-PMF, Southern District of Illinois Federal Court), nine of the plaintiffs had the device installed as part of an experimental trial conducted by Stryker. Five additional plaintiffs are spouses of the original nine and have suffered as a result of their husband's or wife's suffering.
The CerviCore device was an experimental metal-on-metal device that was implanted in between two cervical spine vertebrae. At one time, Stryker billed the device as an alternative to traditional fusion surgery that would give the patient(s) more motion ability, but since abandoned the project.
Study documents show that up to 400 people may have been part of the study, with around 200 of them receiving the CerviCore device and 200 receiving the conventional surgery. Therefore, this one lawsuit alone may represent nearly 5% of the total number of people with the device, and, it's not known how many more are suffering because of it.
The Complaint alleges that Stryker originally portrayed CerviCore as being made of solely titanium, but that it later admitted that the device is actually made of cobalt, chromium, molybdenum, titanium, and nickel.
All nine plaintiffs in this suit say the CerviCore device has caused them grave harm. Most or all are suffering metallosis symptoms and they allege Stryker either will not conduct proper metal exposure testing or conducted testing and will not release the results. The symptoms are very similar to the metallosis alleged to be caused by Stryker replacement hips.
Additionally, all nine say Stryker / Howmedica abandoned them. In most cases, the company sent a representative saying Stryker wanted to continue the CerviCore study, then, shortly after they signed new waivers, it abruptly ended the entire study and stopped monitoring their conditions.
The Complaint also alleges that Stryker downplayed the number of devices that failed and had to be surgically revised. For instance, one article about the human study, CerviCore® Intervertebral Disc vs. Fusion, THE SPINE JOURNAL, Volume 10, issue 9 Supplement, Pages S139–S140, September 2010, reportsed only 2% surgical interventions. However, the Stryker-affiliated doctors who wrote that article knew of at least five people who needed surgical interventions before this study was published bringing the percentage to 16%.
The Complaint also explains that the FDA cited Howmedica and Stryker for their quality control and their lack of corrective action in the very plants where they were producing CerviCore devices.
The suit seeks damages for all the medical expenses, the lost work time, and the pain and suffering each person has endured. It also asks the court to punish Stryker / Howmedica and send a message that the way it treated these people is unacceptable.
Stryker / Howmedica has yet to formally respond to these very serious allegations.
For more information about defective metal-on-metal devices, talk with our spinal device lawyers by calling toll-free 888-841-9623 for a free initial review of your case.