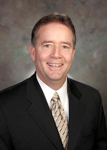 Harrisburg, PA (PRWEB) May 07, 2014
On May 14, 2014, Mid Atlantic BX (MABX) will host its 2014 Economic Development Summit at the Eden Resort in Lancaster, PA. The summit will feature a keynote address by Barry Schoch, PA Secretary of Transportation and a panel discussion with industry experts to discuss Public Private Partnerships (P3) in layman's terms.
The panelists will include Dale Witmer, Special Assistant for Finance and Innovation at PennDOT; Christopher Shaeffer, Project Manager at URS Corporation; Joe Lewis, Program Director at Business Transformation Group (BTG); and Tim Carden, Managing Director at PFM Group.
The panel discussion will focus on what P3 means for private firms, reasonable expectations and how to finance these projects.
"This summit is important to anyone in the private sector because it will explain in layman's terms exactly what P3 projects are and how private firms can enter both solicited and unsolicited proposals with the state," said MABX Executive Director Chad C. Harvey. "We are honored Secretary Schoch and the members of the panel will bring their expert industry knowledge to our event."
Secretary Schoch will start the event with a keynote address. Governor Corbett nominated Schoch in January 2011. For 15 years he worked for McCormick, Taylor & Associates and was vice president and manager of its Harrisburg office transportation department. He has a civil engineering degree from Penn State and is a licensed professional engineer (P.E.).
The Economic Development Summit starts with registration and a continental breakfast at 8:30 a.m. The keynote address is scheduled for 9:00 a.m., with the panel discussion following at 9:30 a.m. Attendees will have the opportunity to participate in a question and answer session at 11:00 a.m. The event concludes with a networking lunch from 11:30 a.m. to 12:30 p.m. The event hashtag is #MABXP3.
From online, industry-specific services to the Construction Buyers Guide, Construx magazine, industry-specific training seminars and networking events, Mid Atlantic BX connects the construction industry from project concept through completion.
For more information about Mid Atlantic BX, contact Meg Tinkham at (866) 499-2665 or Meg(at)MidAtlanticBX(dot)com. Visit our website at MidAtlanticBX.com.