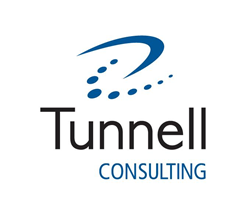 "They bring experience that will be invaluable in helping execute our strategy and achieve our long term objectives."
King of Prussia, PA (PRWEB) May 06, 2014
Tunnell Consulting, Inc. today announced the appointment of Kenneth M. Ewan, Maryann Gallivan and Alexander P. Moss to the firm's Board of Directors, effective April 23, 2014. They will serve as external directors, joining four executive directors of the firm, which operates under an employee stock ownership plan (ESOP).
"We believe these highly accomplished appointees will enable the Board to continue to provide the powerful combination of internal and external perspectives that our employee-owners deserve for the governance of our firm," said Tunnell's President and CEO Conrad J. Heilman, Jr., Ph.D. "Collectively, they bring experience and expertise in life sciences, in consulting, and in employee stock ownership plans that will be invaluable in helping execute our strategy and achieve our long term objectives."
Currently focused on executive coaching, Kenneth Ewan has more than 40 years of experience in the chemical, biotechnology and pharmaceutical industries. He has served as Senior Director, Global Engineering, at MedImmune; Executive Director, Corporate Engineering, at Amgen, and as Vice President, Pharmaceutical Operations, for the Carolinas division of Skanska USA. He also held a series of increasingly important roles during his tenure with GlaxoSmithKline. He began his career at E. I. du Pont de Nemours & Company, Inc. In addition, he has chaired an international commission to certify professional pharmaceutical engineers for the International Society of Pharmaceutical Engineers (ISPE) and served on the board of Pharmaceutical and Calibrations Instrumentation, LLC.
Maryann Gallivan has been an independent consultant since 2008, working primarily for clients in biopharmaceuticals and healthcare, specializing in business strategy and organizational transformation. Prior to establishing her consultancy, she led the Life Sciences Practice at Archstone Consulting. Previously, she served as a vice president at Capgemini, leading the firm's Life Sciences Strategy & Transformation Practice. As a principal for Gemini Consulting, she led and participated in large-scale transformation programs across a variety of industries and European countries. She began her career in public accounting with Arthur Andersen & Co.
Alexander Moss is a founder and principal of Praxis Consulting Group, Inc., where he advises employee-owned, non-profit and mission-driven corporate clients in fully engaging employees to drive organizational performance. A nationally recognized leader on shared governance and leadership issues, business and ownership education, communications, and employee participation systems, he is a frequent speaker and author on organizational performance and ownership. He has served as a trustee of the Employee Ownership Foundation and as Chair of the ESOP Association's Interdisciplinary Advisory Committee on Fiduciary Issues. He is a past board member of both the ESOP Association and the National Center for Employee Ownership.
About Tunnell Consulting
Founded in 1962 and serving many of the world's leading life sciences firms and government agencies, Tunnell Consulting, Inc. integrates strategic, technical, process, and organizational skills to design and implement sustainable solutions that exactly meet client needs. With deep industry knowledge, extensive scientific credentials, and superior measurable results, we consistently boost the operating performance of each unique client we serve.