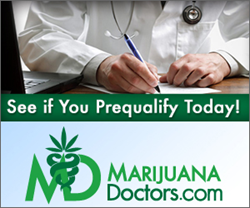 (PRWEB) May 06, 2014
The Pine Tree Alternative Pain Clinic is an alternative certification clinic that operates out of Bangor, Maine. Providing individualized healthcare services to a large portion of Penobscot County and surrounding territories, this compassionate establishment has become the Pine Tree State's most promising nucleus for the practicing of tolerant and effective medicine. Both inquiring and current Maine medical marijuana patients are welcomed to utilize the beneficial patient services that are supplied by this Bangor marijuana doctor.
With compassionately-driven practices such as comprehensive and detailed medical marijuana evaluations, doctor-written medical marijuana recommendations and state-recognized medical marijuana certifications – Pine Tree Alternative Pain Clinic places a patient's needs first and foremost at all times.
This Bangor certification center allows prospective patients to be able to carefully weigh the pros and cons of choosing cannabis as an alternative treatment option – a process that occurs under the direct guidance of a reputable and high-standing physician with years of clinical experience. If a patient decides that medical marijuana is the most appropriate treatment option – and if the patient has been approved by the practicing physician to utilize this treatment – the patient may then become eligible to take their first step in becoming closer to achieving the status of a legal patient.
Located in the state of Maine's third-most populated city, the area of Bangor serves as the county seat of Penobscot County and has become one of the nation's most diverse and successful commercial and cultural epicenters. Featuring a resident population that is strongly estimated to be somewhere around 33,039, this city's increase in population has steadily ascended for more than a century.
Although this Maine alternative health clinic practices compassionate medicine in the Penobscot County region, it does place any specific geographic limit on where this practice's individualized healthcare services may be provided. The Pine Tree Alternative Pain Clinic willingly extends all patient-centered services to the surrounding cities and communities of Brewer, Hampden, Hermon, Orono, Old Town, Bucksport, Ellsworth, Belfast and Fairfield.