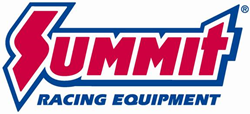 Tallmadge, OH (PRWEB) May 08, 2014
Mallory Max-Fire Distributors look just like their ordinary counterparts, but they hide a pair of secrets: a built-in multi-fire ignition module and electronic advance. That provides the the look of a traditional distributor with modern reliability and performance.
The multi-strike ignition fires multiple sparks at low engine speed for better throttle response and acceleration, while digital processing ensures accurate timing. Each distributor comes pre-programmed with seven custom advance curves that are fully adjustable. Create a custom curve on the unit itself, or via the distributor's USB port and included software. For turbo- or supercharged engines, a 3 BAR MAP sensor lets you adjust timing for up to 30 pounds of boost. The distributors include an adjustable single-stage rev limiter to protect against over-revving.
These distributors are so versatile in fact, that the guys on PowerNation's Truck Tech featured one on the Silverado Heart Transplant episode. Watch the full episode here.
Mallory Max-Fire Distributors are available for 1955-82 Ford Windsor engines and 1955-80 small/big Chevy. The models either use a magnetic or Hall effect trigger. A pre-terminated wiring harness is included.
See the Mallory Max-Fire Distributors at Summit Racing.
Summit Racing Equipment
http://www.SummitRacing.com
1-800-230-3030