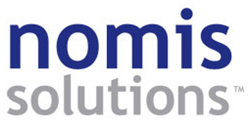 We are honored to be recognized for all of the innovation, hard work, and solid results that this team of brilliant and dedicated employees is achieving.
San Bruno, CA (PRWEB) May 05, 2014
Nomis Solutions announced today that it had been selected as a finalist for Red Herring's Top 100 North America award, a prestigious list honoring the year's most promising private technology ventures from the North American business region.
Red Herring has been selecting the most exciting and promising start-ups and "scale-ups" since 1995, and this year's selection are a unique vintage from the large pool of hundreds of candidates based across North America. Finalist selections for the 2014 edition of the Red Herring 100 North America award are based upon technological innovation, IP and patents, the candidate company's addressable market size, investor record, customer acquisition, financial health, and the management's strength and expertise.
Fast-growing Nomis combines cutting-edge Silicon Valley approaches to big data, advanced modeling, and deep analytics to help large and medium-sized retail banks better understand their customers. Using Nomis solutions, these banks can deliver win-win products and pricing in an environment that is increasingly competitive, highly disruptive, and marked by rising interest rates.
"We are honored to be recognized for all of the innovation, hard work, and solid results that this team of brilliant and dedicated employees is achieving," said Frank Rohde, CEO of Nomis Solutions. "Nomis continues to be at the forefront of using data and analytics to bring tremendous value to banks and their customers. With Nomis, banks are able to tailor new products, customize interactions, and enhance levels of service that are driving top-line revenues, bottom-line savings, and increasing customer satisfaction."
"The finalists list confirms the excellent choices made by entrepreneurs and VCs and the start-ups' solid roots in corporate America, embracing their innovations. By all metrics, it emphasizes the United States' entrepreneurial excellence," said Alex Vieux, publisher and CEO of Red Herring.
Nomis will be among the finalists asked to present their winning strategies at the Red Herring North America Forum in Monterey, California., May 14 to 16, 2014. The Top 100 winners will be announced at a special awards ceremony the evening of May 16 at the event.
As part of their industry leadership, Nomis will host the seventh annual Nomis Forum, May 28-29 in Half Moon Bay, California. To find out more about the forum, register to attend or inquire about sponsorship, visit the 2014 Nomis Forum site.
Tweet this: Congrats! @Nomis_Solutions Finalist for 2014 Red Herring Top 100 #RedHerring100 #bigdata #fintech #analytics
About Nomis Solutions
Nomis Solutions provides best-in-class pricing and profitability technology for financial services companies. By combining a big-data platform with advanced analytics, innovative technology, and tailored business processes, Nomis delivers quick time-to-benefit and improves financial and operational performance throughout the customer-acquisition and portfolio-management processes. In over 50 implementations, Nomis customers have optimized over $600 billion in banking transactions and generated over $600 million in incremental profits.
Headquartered in San Bruno, CA, Nomis Solutions also has offices in Toronto and London. Visit http://www.nomissolutions.com or contact us at info(at)nomissolutions(dot)com or 1-650-588-9800 or +44 0207 812 7251.