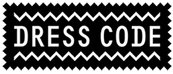 We have one of the largest selections of T-shirts on the Internet.
Tucson, AZ (PRWEB) May 06, 2014
Representatives with Dress Code Clothing announced today that it has officially launched its blog, which empowers readers with exclusive music product reviews, industry trends, music groups and band merchandise, band knowledge and how-to information.
"We're really excited about the launch of our blog," said Mufaddal Dawoodbhoy, spokesperson for Dress Code Clothing.
Dress Code Clothing sells T-shirts, jeans, shoes and accessories that are music, street wear or entertainment inspired.
Brands include: Dr Who (dresscodeclothing.com/Dr-Who), Converse, Vans, HUF (dresscodeclothing.com/brand/HUF), Rebel8, Famous Stars and Straps, 10 Deep, Brixton, Volcom and Nixon +++. Bands and artists include Avenged Sevenfold, Metallica, Megadeth, Slipknot and Five Finger Death Punch.
When it comes the Dress Code Clothing's newly launched blog, Dawoodbhoy pointed out that visitors will be treated to recent blog posts, such as: Trends for Spring and Summer 2014; Top Five Clearance Items for 10 Deep Right Now: Big Guava Music Festival; Cage The Elephant 2014 Tour Show in Tuscan; KFMA Day 2014 and more.
Dress Code Clothing's blog is the latest of recent additions it has implemented on its website.
The company, which was awarded Best of Tucson in 2012, and listed as a top tier account for Converse, Vans, HUF, Jansport and many other brands to carry exclusive products, Dawoodbhoy noted that the blog will go hand-in-hand with its newly revamped rewards program, where when customers first sign up, they will start earning points right away.
Fifteen percent of the subtotal of all the non-sale items will automatically be converted into points for customers to use on their next purchase.
On customers' second qualifying purchase, they will earn 20 percent in points. On the third, 25 percent; the fifth, 30 percent; the 10th time, 35 percent.
"Our blog allows us to empower those who visit out site and that's one of the things we strive to do as a company: Empower others with our T-shirts and other merchandise," Dawoodbhoy stressed, before adding, "We have one of the largest selections of T-shirts on the Internet. We invite everyone to checkout our website, browse through our merchandise, and also take a peak at our new blog. I promise you'll like what you see and read."
For more information, please visit: http://www.dresscodeclothing.com/blog/.
About Dress Code Clothing
Dresscodeclothing.com started in the summer of 2006 as a small music enthusiast T-shirt shop in Tucson Arizona. Our goal is to carry the latest, hottest, and freshest threads on the planet.
Dress Code is located in Tucson, AZ at 2636 E Broadway Blvd.
Our retail showroom is more than 5000 sq feet and displays all thousands of graphic T-shirts, shoes, watches, sunglasses, jackets plus everything you need to look fly. We ship mostly everything sold on our website from here too, from our massive warehouse located just behind our store.
Contact Details:
Mufaddal Dawoodbhoy
Dress Code Clothing
2636 E Broadway Blvd
Tucson, AZ 85716
Phone: (520) 325-0186
Source: Dress Code Clothing