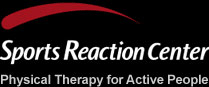 Many people believe that injuries for athletes are unavoidable, but with proper training, the chances of suffering an ACL tear can be greatly reduced.
Bellevue, WA (PRWEB) May 06, 2014
There are nearly 400,000 ACL repair procedures each year in the United States (1), many of which occur during play in sports such as soccer, where players often engage in quick changes of direction. Sports Reaction Center (SRC), a Bellevue physical therapy center, has implemented a new comprehensive ACL Injury Risk Assessment and Injury Prevention Program that is scientifically proven to reduce the risk of injury by almost 90%, improving the current and long-term health of athletes. SRC has partnered with the Eastside Football Club (EFC) and is implementing its ACL Risk Assessment and Prevention Program to reduce the chances of young soccer players experiencing an ACL injury.
While studies suggest that most soccer players who suffer a torn ACL will return to play, the average recovery time is 12.2 months (2)—a lengthy time away from the field for competitive athletes who typically play their sport of choice year-round, per SRC founder Neil Chasan. With the number of annual ACL injuries so high, Chasan found it necessary to implement a method to predict and prevent risk, particularly in soccer, which presents the highest injury risk of any sport for female players (3).
SRC's ACL prevention program begins with testing of every EFC athlete to determine their risk of injury. Those athletes who are found to be "high-risk" are guided into a sophisticated and comprehensive research-based ACL injury prevention program at SRC's clinic. The program is individualized, and athletes are coached in mastering each phase before moving on to the next:
● A pre-test objective analysis is designed to determine an individual's risk of injury. The assessment involves analysis of data gathered during a video review of the athlete in motion, in order to accurately determine one's risk of suffering a knee injury. Once the analysis is completed, a course of action is planned that will best benefit the athlete in question, and the exercise phase begins;
● The exercise program incorporates thirteen exercises in five phases progressively challenging the athelte over the course of three months. The exercises include balance challenges, landing skills, muscle imbalance fixes, core strength and power development. The activities are designed to correct an athlete's body mechanics. Over time, SRC staff members adjust the athlete's body alignment during motion, teaching the athlete to execute the drills properly, thereby reducing the likelihood of damaging the knee over time. Following completion of the program, SRC conducts a post-test to verify that the injury risk has, in fact, been reduced.
In addition to the ACL Risk Assessment and Prevention Program, EFC coaching staff members have been instructed in the full implementation of the FIFA 11+ program, a complete warm-up program designed to reduce injuries among male and female soccer players. FIFA 11+ was developed by the Federation Internationale de Football Association (FIFA), and its effectiveness has been proven in a scientific study. Teams that performed the program at least twice a week had 30 50% fewer injured players (4). EFC is implementing the FIFA 11+ program across all age groups.
SRC is also gathering overall injury data from the teams on a weekly basis in order to better understand injuries in youth soccer; the hypothesis is that the data will, over time, show the benefits of the ACL prevention program as well, per Chasan.
"Many people believe that injuries for athletes are unavoidable, but with proper training, the chances of suffering an ACL tear can be greatly reduced," said Chasan. "By taking the necessary steps to prevent an injury from occurring, young competitive athletes are much more likely to have a long playing career and fewer health problems in the future."
For more information on the services offered by Sports Reaction Center, visit http://www.srcpt.com.
About the Sports Reaction Center (SRC):
Based in Bellevue, Washington, and attracting athletes of all levels from the Bellevue, Seattle, Kirkland and Redmond areas, as well as from around the United States, the Sports Reaction Center (SRC) was founded by Neil Chasan in 1997. SRC provides concussion management service for youth football, adult and youth rugby, and for individuals, and performs sports physical therapy services that incorporate innovative technologies such as Dynavision, Core Control Cooling Systems, and the NASA-developed Alter G. The clinic additionally offers concussion management and biomechanical assessment. SRC's clients include multiple athletes who have qualified for the Olympic Trials in Track and Field, as well as marathoner Mike Sayenko, Olympic hurdler Virginia Powell, and NFL, NBA and MLB players. The clinic also works with area organizations such as Club Northwest, VO2 Multisports, and the Seattle Rugby Club. A graduate of the University of Washington's physical therapy program in 1982, Chasan has consulted with members of the High Performance Team at U.S. Olympic Training Center, and Alter G. He has served as a member of the U.S. Rugby Sports Medicine Staff. Chasan is the author of the book Total Conditioning for Golfers, and the creator of the video "The Swing Reaction System". He has also published "Pain Free Back", an iPhone application. A clinical faculty member of the University of Washington's physical therapy program since 1990, Chasan teaches and consults with physical therapists around the world.
1. Gabler, Neal. "The Nastiest Injury in Sports." N.p., 10 Dec. 2013. Web. 25 Apr. 2014. grantland.com/features/derrick-rose-rob-gronkowski-rise-acl-tears/.
2. Geier, David. "Is Return to Soccer Likely after ACL Surgery?" N.p., 19 Feb. 2013. Web. 25 Apr. 2014. charlestonbattery.com/news/is-return-to-soccer-likely-after-acl-surgery/.
3. "ACL Injuries Most Common in Football, Girls' Soccer." FOX News Network, 13 Nov. 2013. Web. 25 Apr. 2014. foxnews.com/health/2013/11/13/acl-injuries-most-common-in-football-girls-soccer/.
4. "Football Development." FIFA.com. Federation International Football Association, n.d. 11 Mar. 2013. fifa.com/aboutfifa/footballdevelopment/medical/playershealth/the11/index.html.