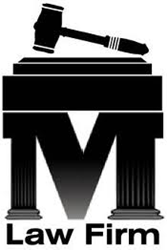 (PRWEB) May 06, 2014
The New York Times is reporting alarming news out of Queens for New York City commuters today. (Subway Train Derailed in Queens, May 2, 2014). Around 10:30 am, an F train derailed approximately 1200 feet outside of the station at 65th street and Broadway in Queens. Authorities had to reach passengers who were stranded underground and escort them to safety.
In all, 19 people were reported injured with four potentially serious injuries. Passengers were still being evacuated as of 12:30 p.m. and massive delays ensued across several other train lines. There has been no official explanation for the derailment, though there appeared to be track damage at the derailment site. There was no apparent structural damage. Passengers and witnesses described the scene as chaotic with clouds of dust sweeping through the subway tunnel.
"Fortunately, it appears everyone survived the incident and all those injured hopefully will make a full recovery" said Adnan Munawar, Partner at Munawar & Andrews-Santillo LLP. "Train derailments are terrifying because victims have no ability to escape the situation and there are no seatbelts or comparable safety measures inside of trains as there are in cars. We should all be grateful that this was not worse and that it seems everyone involved is going to ultimately be ok."
"Of course, those who were directly affected by today's derailment will need to be compensated for their losses, particularly those who were injured, and it is important for them or anyone who is ever in an accident to gather as much information as possible while still at the scene and to contact a lawyer right away about what to do next. With subway accidents, you have government involvement, and knowing how to proceed with a claim is even more vital as it is far more difficult than filing a private suit. Furthermore, train accidents are complicated and figuring out the exact cause of the accident requires the use of expert witnesses. If you or someone you love has been in a train or subway accident, you should contact an attorney and start protecting your rights immediately. Consulting with a personal injury attorney is free and you only ever pay if you win, so you can call today at no cost to you."
If you or a loved one has suffered an injury, medical condition, or worse, as a result of a subway accident in New York, you should contact a New York Subway Accident lawyer today at 212.400.4000 to receive information about the your rights under the law and how to pursue claims for the compensation you deserve.
About Munawar & Andrews-Santillo, LLP
Personal Injury Lawyer
Workers Compensation Lawyer
No Fault Collection Lawyer
Bicycle Accident Lawyer New York
Munawar & Andrews-Santillo, LLP ("MLawfirm") is a Personal Injury Law Firm in New York City. Our team of highly qualified and skilled attorneys handles and represents clients in a wide range of legal areas including: Car/Auto Accidents, Bike Accidents, Truck Accidents, Construction Accidents, Workers Compensation, Medical Malpractice and No-Fault Collection/Litigation/Arbitration or Accidents. If you need legal help feel free to contact our attorneys. We are available 24 hours a day, 7 days a week, 365 days a year to our clients. Because Insurance companies have their attorneys, adjusters and representatives well trained to defend, delay and frustrate your right to recover full and adequate compensation and damages. One of our greatest strengths is that we are Trial Lawyers. That means we prepare client's case as if it is going to court and we use tireless effort to secure the best possible results for them. At Munawar & Andrews-Santillo LLP, a preeminent New York law firms, no case is too large or too small. Our attorneys treat all clients with the respect and dignity they deserve. Our law firm and attorneys work hard to deliver the very best results to all of our clients. Do you have a legal issue? Do not hesitate to call for free consultation at (212)-400-4000.
"Lawyer Advertising"
"Prior results do not guarantee a similar outcome."
"Content of the press release is not intended to provide legal or other advice or to create an attorney-client relationship."