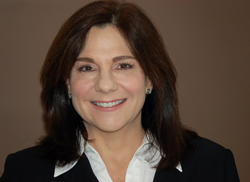 Initially I considered myself a manager, then a leader...until I realized I was truly an entrepreneur. - Debbi Shapiro
Roswell, GA (PRWEB) May 13, 2014
Debbi Shapiro was recently honored at The 12th Annual Enterprising Women of the Year Awards Celebration as a 2014 Enterprising Women of the Year, awarded by Enterprising Women Magazine. Debbi Shapiro is President and Founder of Henderson Shapiro Peck, an Atlanta, Georgia based B2B marketing firm. Debbi is also a co-founder in other ventures; including Ask A Privacy Officer and other healthcare startups. In addition she has been instrumental in consulting on other health care businesses within the genetic and cord blood banking industries,
The 2014 Awards Celebration honored the 80 winners from North America and around the world during the recent celebration, in Sarasota, FL. Enterprising Women Magazine spotlighted the 2014 Enterprising Women of the Year Award winners and finalists, with award presentations, dinner, and other festivities. These award winning entrepreneurs have demonstrated that they owned and manage fast-growth businesses; mentor and give back to help other women business owners; and are leaders within their communities.
Debbi is the Founder and President of Henderson Shapiro Peck. The B2B marketing firm specializes in several areas including healthcare, pharma, technology, compliance/legal, and consulting and is celebrating their 20th year anniversary.
HSP has received 28 national awards for creative strategy. Some of the services the team of marketing strategists and creative geniuses provide are marketing planning, advertising campaigns (media and creative), collateral development and interactive including web site design and social. HSP also has a publishing division and a philanthropy division. Debbi consults and has been successful in launching many successful start-ups.
Debbi is an entrepreneur. A bird's eye view of her vision includes: Founder of Henderson Shapiro Peck, Founding member of The Tiffany Circle (American Red Cross women's giving society/Atlanta chapter) Co-Founder of Grouptickets.com, Co-Founder of Gesher L' Torah Synagogue and her most recent ventures, Ask A Privacy Officer, a federal privacy compliance solution for small to medium size businesses and the American Outpatient Facilities Association.
Some of Debbi's accomplishments include: 2014 Enterprising Women of the Year Award by Enterprising Women Magazine, 2010 Small Business Person of the Year Award by Atlanta Chamber of Commerce, and in 2007 HSP was recognized as a Top US Small Business for Working Moms by Working Mother Magazine.
Debbi is a member of many organizations including WPO (Women Presidents' Organization). She is an invited speaker over the years at the UGA Terry College Of Business and the Institute of Continuing Legal Education in Georgia. Debbi is a personal mentor for young entrepreneurs.. She serves on the Board for the Arthritis Foundation (Southeast Region) Advanced Gastroenterology Associates, Old Alabama Commons and served six years on the Board of Directors for the American Red Cross (Georgia Chapter).
Debbi's hobbies include entrepreneurship, flea market junkie, shopping for eclectic, fun fashions, and learning. Just recently, at the 2014 WPO (Women President's Organization) Conference, Debbi was awarded a Harvard Business School Executive Education Scholarship that she will be attending in the fall.
Debbi is originally from Tennessee and graduated with a B.S. from the University of Tennessee in Knoxville. She and her family currently reside in Roswell, GA.