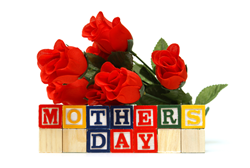 'Any mother could perform the jobs of several air traffic controllers with ease.' - Lisa Alther
New York City, NY; Chicago, IL; Philadelphia, PA; Washington, DC; Baltimore, MD (PRWEB) May 06, 2014
Mother's Day is less than a week away, and Reserve123 is offering scenic cruises, in multiple cities, to celebrate the occasion. New York City, New York; Chicago, Illinois and Philadelphia, Pennsylvania are each home to breathtaking skylines, and a sail down the harbor is sure to please mothers of all ages. All pricing includes a meal and complimentary refreshments.
The Luxury Yacht Mother's Day Brunch Cruise in New York offers a fine dining experience on the Hudson and East Rivers. Up-close views of the Statue of Liberty can be seen from the exterior decks, and the menu options are widely diverse to please even the most selective guests. All meals are prepared fresh aboard the ship, and the meal is complimented with live piano entertainment. Adult rates for Mother's Day Cruises in NYC start at $79.
Those near the Chicago area may opt for a Mother's Day Brunch Cruise, which sails down Lake Michigan. The narrated ride is all-you-can-eat buffet style, and each reservation includes a complimentary glass of champagne. An interactive emcee will also provide musical entertainment. Visit the website for a detailed schedule of departure times. Mother's Day Cruises in Chicago start as low at $75.95
Philadelphia offers lunch and dinner cruise options, as the vessel makes its way down the Delaware River. Guests will be seated by the host, and the buffet-style meal is presented shortly afterward. A flower will also be presented to every Mother on-board. Rates for Mother's Day Cruises in Philadelphia begin at $74.95.
In addition to these options, Reserve123 also offers Mother's Day cruises in Washington, DC; Baltimore, Maryland and Norfolk, Virginia. (For some related, interesting facts, read about why Mother's Day is not a greeting card holiday.)
About Reserve123:
Reserve123® is the flagship site of Alcatraz Media Inc., the world's largest provider of tours and activities, welcoming over a million visitors per month. Reserve123.com is the worldwide leading resource for booking more than 12,000 tours, attractions and activities in thousands of destinations throughout 160 countries. Alcatraz Media was formed in 1999 in San Francisco, California, and is now headquartered in Atlanta, Georgia. The company has assisted millions of customers with their travel plans, and maintains an A+ rating with the Better Business Bureau. To book tours and activities worldwide, visit Reserve123.com or call toll free at (800)745-1925 and follow @Reserve123 on social media.