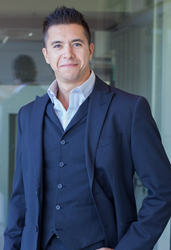 Tempe, Arizona (PRWEB) May 07, 2014
Spark, a full-service marketing and communications agency, recently hired Manuel Klinar as director of business development. Klinar brings an in-depth understanding of the marketing industry coupled with extensive relationship building experience.
Klinar comes to Spark from ZOG Digital, where he was responsible for business development. Prior to that position, he drove sales and new business for companies based in New Jersey, including Sotto Zero, Liberty Mutual Insurance, Stryker and Estee Lauder. He holds a BS in business administration from Ramapo College of New Jersey and an associate's degree in computer information systems from Rockland Community College.
About Spark
Spark, headquartered in Tempe, Arizona, is an award-winning design, marketing and creative services company specializing in the development of innovative communications for companies from Fortune 500 to high-tech industry leaders and associations, both non-profit and for-profit. Markets served include high-tech and e-commerce, healthcare, travel and hospitality, retail, entertainment and the media, industrial manufacturing, telecommunications, real estate and land development, non- and for-profit trade and business associations and government. For more information about Spark, call 480.929.0455 or visit http://www.sparkdesign.com.