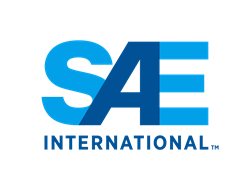 Dr. Schorn is currently an age indexed part-time employee of Ford Motor Company and a technical adviser for FEV.
Warrendale, PA (PRWEB) May 05, 2014
Dr. Norbert A. Schorn, Senior Technical Leader at the Ford Research Center in Aachen, Germany, was honored with the SAE International Cliff Garrett Turbomachinery Engineering Award during the SAE 2014 World Congress Awards & Recognitions Ceremony: Honoring Excellence.
Established in 1984, the award promotes engineering developments and the presentation of SAE International papers on turbomachinery and/or developments that enable or advance the use of turbomachinery. The award honors Cliff Garrett and the inspiration he provided to engineers by his example, support, encouragement, and many contributions as an aerospace pioneer.
Dr. Schorn studied Mechanical Engineering at the Aachen Technical University in 1976. From 1978 onwards he worked as a student on a hot gas stand for twin flow turbocharger turbines and at an engine test bench for turbocharged diesel engines at the Institute of Prof. Franz Pischinger. He continued his work on turbochargers and turbocharged engines after his diploma degree in 1981, and finally received his doctorate from the RWTH Aachen University with summa cum laude. Dr. Schorn continued his association with turbochargers and combustion engines working for Deutz in Cologne, MTU at the Lake of Constance and FEV in Aachen.
Dr. Schorn joined the Research Center of Ford Motor Company Aachen in 2000 and soon became one of the top technical experts for boosting technologies for Ford Motor Company. He prepared a very comprehensive compound of the historic development of superchargers and supercharging of internal combustion engines. This document includes a description and analysis of most derivatives of mechanical driven superchargers from 1900 on. He published many papers that focused on engine cycle simulation and Boosting Technologies.
He drove for extended mapping of turbochargers, low turbocharger speed measurement technology to improve the launch performance and turbocharger friction analysis. He also gave presentations at the Aachen and Stuttgart Universities about Boosting of the internal combustion engine. He always continued to foster a close cooperation between engine and turbocharger manufacturers. Dr. Schorn is currently an age indexed part-time employee of Ford Motor Company and a technical adviser for FEV.
SAE International is a global association committed to being the ultimate knowledge source for the engineering profession. By uniting over 145,000 engineers and technical experts, we drive knowledge and expertise across a broad spectrum of industries. We act on two priorities: encouraging a lifetime of learning for mobility engineering professionals and setting the standards for industry engineering. We strive for a better world through the work of our philanthropic SAE Foundation, including programs like A World in Motion® and the Collegiate Design Series™.