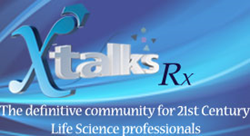 Toronto, Canada (PRWEB) May 07, 2014
There is a significant need for innovative prognostic and predictive biomarkers of recurrence, response to therapy, and survival for patients with cancer. Increasing evidence suggests that the number, type, and location of tumor-infiltrating lymphocytes in primary tumors have prognostic value, and this has led to the development of an "immunoscore". The immunoscore concept also has the potential to help predict response to treatment, thereby improving decision making with regard to choice of therapy.
This predictive aspect of the tumor microenvironment forms the basis for the concept of immunoprofiling, which can be described as using an individual' s immune system signature (or profile) to predict that patient's response to standard therapies, novel immunotherapies, and to stratify patients enrolled in clinical trials. However, biomarkers that can be used as predictive factors for these treatments have not yet been clinically validated.
Join speakers Dr. Bernard Fox, Endowed Chair and Chief, Laboratory of Molecular and Tumor Immunology, at the Robert W. Franz Cancer Research Center, and Dr. Carlo Bifulco, Director of Molecular Pathology and Pathology Informatics at the Providence Regional Laboratory, as they demonstrate how image analysis technology, such as Definiens, is particularly well suited to objectively characterize the tumor microenvironment and show how Definiens is being used by the Society for Immunotherapy of Cancer (SITC)-led global immunoscore initiative, that seeks to validate the immunoscore as a prognostic biomarker for patients with colon cancer.
For more information on this webinar or to register, visit The Immunoscore and Immunoprofile.
Xtalks, powered by Honeycomb Worldwide Inc., is a leading provider of educational webinars to the global Life Sciences community. Every year thousands of industry practitioners (from pharmaceutical & biotech companies, private & academic research institutions, healthcare centers, etc.) turn to Xtalks for access to quality content. Xtalks helps Life Science professionals stay current with industry developments, trends and regulations. Xtalks webinars also provide perspectives on key issues from top industry thought leaders and service providers.
To learn more about Xtalks visit http://xtalks.com.
For information about hosting a webinar, visit http://xtalks.com/sponsorship.ashx.
Contact:
Michelle Tran
Tel: +1 (416) 977-6555 ext 284
Email: mtran(at)xtalks(dot)com