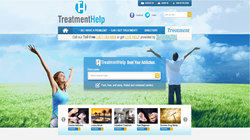 Delray Beach, FL (PRWEB) May 13, 2014
For the last 2 decades, heroin has been slowly yet surely plaguing the United States. Death rates resulting from heroin use have been increasing among all age groups. Heroin has also gained notoriety as being the cause of death among talented celebrities such as Janis Joplin, River Phoenix, Philip Seymour Hoffman, Cory Monteith, to name a few.
TreatmentHelp names the following states have been listed due to the prevalence of heroin and the extent of the crime:
1. Maryland
Baltimore is known as the heroin capital of the United States, where it is reported that 1 in every 10 residents are addicted to heroin. It was reported that Maryland teens have been using heroin as a transition out of prescription painkillers.
2. Massachusetts
Approximately 140 people have died from heroin overdose in Massachusetts and the number has been climbing. Due to the increasing number of deaths in Massachusetts from heroin overdose, the governor declared a public health emergency on heroin and opiates.
3. New Jersey
New Jersey is known to have the purest heroin in the United States. This past month, 2 heroin brick mills were busted in Paterson. Newark, Camden, Toms River, and Trenton are among the highest reported cases of heroin.
4. New York
Especially since Hoffman's death in New York City in February 2014, New York State police has taken the problem of heroin extremely seriously. Recently, NYPD busted a heroin mill in the Bronx that has distributed heroin to other parts of New York, seizing approximately 33 pounds of heroin.
5. Illinois
Chicago is considered to have one of the worst problems with heroin in the US. In recent years, Illinois has seen a large increase in death tolls, with counties reporting 10-20 more individuals dying from overdose from the previous year.
TreatmentHelp aims to help individuals get help for any heroin-related issue. Whether you're looking for treatment options for you or your loved one, TreatmentHelp has the services needed to assist individuals. Just visit http://www.treatmenthelp.com or call the toll-free number (877) 782-6608 for more information.