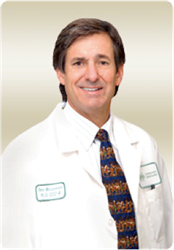 The most significant positive relationship between hearth health and hearing has been found among older adults.
Santa Rosa, CA (PRWEB) May 09, 2014
Having a healthy heart, arteries and veins is crucial to good overall healthfulness, but research also reveals that the state of one's cardiovascular health can have either a positive or negative impact on hearing. Audiologists have known for some time that cardiovascular disease (CVD), which has detrimental effects on both the heart and blood vessels, can also impact hearing.
The Heart and the inner ear (Cochlea)
In some circumstances hearing loss associated with CVD has to do with the cochlea. The cochlea is a small snail-shaped, tube that is filled with fluid. It is located in the inner ear and it contains millions of tiny receptor hair cells. The cochlea is very important to hearing because it translates sound into nerve impulses that are then directed to the brain. Any damage to a cochlea's essential blood vessels can disrupt vital nutrients to the inner ear and this can contribute to decreased hearing and clarity.
An Epidemiology of Hearing Loss Study (EHLS) conducted in 2002 in Beaver Dam, Wisconsin tested cochlear function in a research study that involved about 1,600 people ages 52 to 97. They discovered that the research subjects with a history of cardiovascular disease were on average 54 percent more likely to have impaired cochlear function leading to hearing loss than were those with no history of CVD. Additionally, nearly 80 percent of those who were diagnosed with myocardial infarction, a condition caused by damage or destruction of heart tissue due to obstruction of the blood supply to the heart muscle, also showed significant hearing loss.
60 Years of Study
The results of the 2002 study, as well as many others conducted over the past 60 years, clearly indicates that cardiovascular fitness can help to protect a person's quality of hearing and prevent hearing loss overall. The critical link between heart health and hearing health was underscored by a study conducted in 2009 and featured in The Laryngoscope which determined that patients with certain types of low-frequency hearing loss should also be regarded as at risk for cardiovascular events. And another study published June 2010 in the American Journal of Audiology found that the negative influence of impaired cardiovascular health on both the peripheral and central auditory system has the potential to affect an individual's capacity to hear.
Protect Your Heart – Protect Your Hearing
Based on these studies The American Speech-Language-Hearing Association (ASHA) suggests that a maintaining a healthy cardiovascular system can actually help to improve hearing over time, particularly among older adults. They suggest adopting these seven steps:
*exercise and stay active
*eat healthy foods
*lose weight
*stop smoking
*manage cholesterol
*control blood pressure
*reduce blood sugar and the risk of diabetes
The American Heart Association suggests that even low-to-moderate intensity activities undertaken for as little as 30 minutes a day can have a significant effect on heart health. These activities include pleasure walking, moderate-to-heavy housework, climbing stairs, dancing, adopting a modest exercise routine and even gardening. In addition to being a risk to cardiovascular health smoking and hearing loss studies have also shown that smokers are nearly 70 percent more likely than non-smokers to suffer hearing loss. Studies have demonstrated diabetics are also more at risk for developing hearing loss, so preventing diabetes also helps to prevent hearing loss.
Hearing Evaluations Are An Essential Part of Health Exams
Ultimately the vast amount of research conducted for more than 60 years clearly shows the negative influence that diminished cardiovascular health can have on the auditory system while it highlights the potential positive influence improved cardiovascular health can have on the quality of a person's hearing. The most significant positive relationship between hearth health and hearing has been found among older adults.
Hearing care services, including evaluations for hearing loss associated with cardiovascular health are offered at Audiology Associates located in Santa Rosa, Novato, Mill Valley and Mendocino. Visit our website at http://www.AudiologyAssociates-sr.com or call 707-827-1630 to make an appointment with one of our board-certified audiologists.