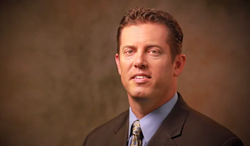 We always strive to provide top-notch service to our clients, and this honor goes to show that our commitment to excellence has not gone unnoticed by our peers. -- David Benowitz, Co-Founding Partner at Price Benowitz LLP
Washington, D.C. (PRWEB) May 05, 2014
Price Benowitz LLP is extremely pleased to announce that seven of our outstanding attorneys have been named to the venerable Super Lawyers and Rising Stars lists in the 2014 edition of Super Lawyers Magazine. Each year, the magazine releases lists of the nation's best and brightest lawyers.
Super Lawyers creates their annual list based on a patented, four-step selection process. Individuals are nominated by their peers, evaluated on 12 different categories by an attorney-led research team, and reviewed within their practice area before the final selection. Only five percent of nominated attorneys are named to the esteemed Super Lawyers list and a mere 2.5 percent become Rising Stars. The lists are designed to be used as a credible, comprehensive resource for individuals who are seeking legal counsel.
Attorneys Seth Price and John Yannone have been selected as Super Lawyers in the Personal Injury: Plaintiff category, David Benowitz in the Criminal Defense group, and Tony Munter has been named a Super Lawyer in the Civil Litigation: Plaintiff section. Mr. Price and Mr. Benowitz are the founding partners and leaders of the firm, which they established with the ideal of acquiring highly talented and driven attorneys who are committed to the firm's client-centered philosophy and to providing the best possible customer service. Mr. Yannone is a partner at the firm and the backbone of Price Benowitz's hard-charging Personal Injury Practice Group. This is not the first time that Mr. Benowitz and Mr. Price have been so honored. This marks the first time that Mr. Yannone and Mr. Munter -- who leads the firm's whistleblower and qui tam practice -- have been lauded as Super Lawyers.
"We are proud to have so many of our attorneys recognized in this way. We always strive to provide top-notch service to our clients, and this honor goes to show that our commitment to excellence has not gone unnoticed by our peers," Mr. Benowitz said. "We remain steadfast in our commitment to these core ideals and our pursuit of continued success."
In addition to our firm's four Super Lawyers, attorneys Kush Arora and Jason Kalafat were both named Rising Stars in Criminal Defense. Mr. Arora is a mastermind at deftly maneuvering criminal defense cases in Maryland and Mr. Kalafat defends criminal cases in the District of Columbia with passion and skill. Seth Okin, who vigorously defends criminal cases in the state of Maryland, was named as a Rising Star in the Criminal Defense: DUI/DWI category on the Super Lawyers Maryland list.
"Price Benowitz is thrilled to have so many members of our growing firm recognized for their undeniable hard work and success," said Mr. Price. "The recognition of our attorneys as some of the most estimable legal professionals in the Washington, D.C. region demonstrates the passion and commitment felt by everyone at the firm."
Price Benowitz LLP is headquartered in Washington, D.C. with offices located in Maryland and Virginia. Our cutting-edge, mid-sized firm handles a wide range of cases including personal injury, criminal defense, immigration, and white collar crime. Our attorneys and staff are dedicated to serving the District of Columbia, Maryland, and Virginia with passion and integrity.