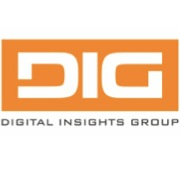 "We created the DIG™ Connected Consumer in a way that it aligns with the pace of change and allows clients to gain insights into a wide range of trending topics packaged with guidance and advice based on decades of digital expertise grounded in data."
New York, NY (PRWEB) May 06, 2014
Digital Insights Group today announced a webinar to share insights from its latest research into digital and technology trends among US patients with Type 1 and Type 2 diabetes. The findings are part of the DIG™ Connected Consumer research that delivers clients new data and insights every ninety (90) days on specific disease audiences.
"We are excited to announce this innovative marketing advisory service that provides a comprehensive view of digital on a continuous basis by therapeutic segment," states Mark Bard, CEO of Digital Insights Group. "We created the DIG™ Connected Consumer in a way that it aligns with the pace of change and allows clients to gain insights into a wide range of trending topics packaged with guidance and advice based on decades of digital expertise grounded in data."
The webinar content will focus on diabetes patient's connectivity, including social media, health and wellness apps, wearables, and multi-device engagement with health and pharmaceutical content.
Highlights from the first quarter wave include:

Operating system: Among smartphone owners with diabetes – they are almost twice as likely to have Android versus apple iOS -- 55% Android versus 32% iOS. Among tablet owners – the gap is tighter – 52% Android versus 33% iOS.
Multi-channel: Among tablet owners with diabetes – 19% say they use their tablet "all the time" while watching TV and 48% say they use it "some of the time".
Health information online: The desktop reigns supreme for diabetes patients (78% ownership) seeking health information online … however, among those using a smartphone (51%) for health research – 2/3 report they are using their smartphone more often than last year.
The top iOS apps for diabetes patients: Diabetes Log, iCookBook Diabetic, Diabetes Companion (dLife), Diabetes App, and Glucose Buddy. Only 7% report they have used an app created by a pharmaceutical company.
Smartphone Use: The most important time for diabetes patients to use their smartphone for prescription information is when they start a new prescription for the first time.
Social Media: About 1 in 10 diabetes patients report visiting pharmaceutical company Facebook pages for diabetes product information. While 9% report visiting Twitter pages by pharmaceutical companies with diabetes products.
Social Pharma: Diabetes patients report Johnson & Johnson as a top pick for doing a "good job" – other contenders include Pfizer, AZ, Merck and Lilly.
Wearables: 15% of diabetes patients are using a fitness or activity tracker – favorites include Nike and Fitbit.
Request an invite to the webinar on May 20 at 3pm (Eastern) at the following link: http://www.digitalinsightsgroup.com/webinars.
About Digital Insights Group
Digital Insights Group is a research and advisory firm focused on bridging the gap between strategic insight and the mountains of data created by the social, mobile, and digital revolution. DIG is focused on delivering continuous high frequency insight, in-depth specialty and therapeutic insight, and insights that enable clients to plan for the future – not just understand the past. Digital Insights Group is your source of strategic digital insight for the next decade.
For more information visit us online at http://www.digitalinsightsgroup.com.