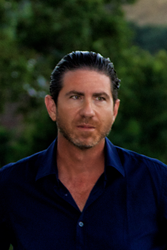 My parents taught me respect, honesty, integrity and confidence. My professors taught me how to be a technically good surgeon. Outstanding care requires all these qualities," Cohen said.
Westlake Village, California (PRWEB) May 07, 2014
Dr. Cohen's patients are passionate and enthusiastic in their endorsement. With over 200 written and audio testimonials, there is no shortage of evidence of the high level of care they have received from Dr. Cohen and his staff.
Dr. Cohen specializes in treating disorders of the hands, wrists, forearms, and elbows. Care of the hand requires specialized attention. Not all problems require surgery; Dr. Cohen is a firm believer in a trial of conservative (non-operative) care prior to proceeding with a surgical procedure.
Located in Westlake Village, Dr. Cohen treats patients from Ventura County and all over Southern California. He is in solo private practice, and is committed to be available to his patients at all times.
About Glenn D. Cohen, M.D.:
Glenn D. Cohen, M.D. is certified by the American Board of Orthopedic Surgeons. He is subspecialty trained and possesses a Certificate of Added Qualifications in Surgery of the Hand. Dr. Cohen treats disorders of the hands, wrists, forearms and elbows. He is well versed in both non-operative and surgical care of all disorders and treats all types of Upper Extremity Conditions including arthritis, complex trauma, fractures, nerve compression, and hand and wrist deformities.
For more information, please visit: http://www.handsurgeon.org.