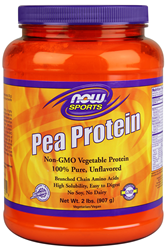 Food is fuel, so it's important to feed the body right by making smart choices you can feel good about.
Bloomingdale, Ill. (PRWEB) May 06, 2014
With summer fast approaching, many people experience the crunch of getting their bodies in swimsuit condition. But no need to bring on the fad diets. Instead, focus on living a healthier lifestyle chock full of wholesome and natural foods and ingredients to get your daily diet in fit condition.
Chef Suzy Singh, NOW Foods' Corporate Chef and FOX's "MasterChef" season 2 finalist, shares some of today's hottest snacks and recipes for those sporting an active agenda, from weekend warriors to competitive athletes, and those just looking to maintain an overall healthier lifestyle.
"Food is fuel, so it's important to feed the body right by making smart choices you can feel good about," said Chef Singh. "People are prioritizing more functional and wholesome ingredients as they are taking greater interest in what they eat. As a wellness chef, I know people aren't going to eat something that doesn't taste good, so my goal is to showcase a variety of better-for-you foods that make delicious recipes ideal for the active diet."
Specifically, homemade energy bars are all the rage for a convenient and portable pre-workout boost or mid-day snack. Chef Singh's "Holy Omega Granola Bars" are filled with NOW Real Food® Organic Triple Omega Mix, an organic blend of Raw Hemp Seed Hearts, Chia and Flax Seeds with Omega-3 and Omega-6 fatty acids for a good source of fiber, protein and iron. Complete with NOW Real Food® Nuts About Berries™ for added crunch, protein and a fruit fix.
Lighten up lunch or dinner with Chef Singh's "Amaranth & Beet Salad with Goji Coconut Dressing." Amaranth is an ancient grain that's perfect for those maintaining an allergy-friendly diet. It's gluten-free, organic and versatile as a base grain. It has a high protein content, and contains the essential amino acid lysine which is absent in most other grains, making amaranth a particularly good choice for vegetarians. In addition, Coconut Oil is substituted for vegetable oil in the dressing, providing beneficial fatty acids and naturally occurring medium chain triglycerides (MCTs).
Summer Conditioning Tips
In addition to food, it's important to think holistically about a summer conditioning plan. From rounding out the diet with proper vitamins, minerals and sports nutrition supplementation to taking care to protect skin from prolonged sun exposure, health and nutrition educator and author, Marcia Zimmerman, CN, shares her top three tips for supporting an active lifestyle this summer.
1. Condition the Right Whey. Proper sports nutrition is key to keeping the body in top shape, and protein, specifically, helps feed the muscles to build lean muscle mass and support an efficient metabolism. Whey protein is especially important after intense workouts to increase the body's production of muscle protein. There are a variety of whey proteins to choose from depending on your specific fitness level and needs, including hydrolyzed and isolate, and for those who may have difficulty supplementing with dairy-based of protein, Pea Protein is a great alternative. Try the "Super Antioxidant Protein Shake" after your next workout.
2. Don't Overdo It. For many, the countdown to summer signals the start of a new fitness routine aimed at achieving quick and significant results. That, unfortunately, is the perfect recipe for injury. A well-rounded exercise regimen should include techniques that improve balance, agility and flexibility. Still, minor and temporary injury can occur from overuse, as well as normal wear and tear on the joints from runners' feet pounding the pavement, for example. Look for supplements and lotions containing glucosamine, methylsulfonylmethane (MSM), and Celadrin® to support healthy cartilage formation, and relieve joint pain and swelling.*
3. Practice Skin Safety. Protect your skin from the summer heat and the aging effects of prolonged sun exposure. In the morning, apply NOW® Solutions Co-Q10 Antioxidant Cream to help maintain the skin's water and oil balance and protect it from sun damage. After sun exposure, the most vulnerable areas for wrinkling around eyes and mouth will benefit from a light application of anti-aging CoQ10 serum to moisturize, tone and prevent wrinkles. Don't forget the special need for lip moisture. Lip balms made with Beeswax and without harsh chemicals are a great alternative to those that are petroleum based.
These products are available at http://www.NOWFoods.com, and also at health food stores nationwide. To stay up-to-date on NOW Foods news, follow them on Facebook and/or Twitter @NOWFoods. For Chef Singh recipes, visit http://www.nowfoods.com/chefsuzyrecipes.
About NOW Foods:
Founded by Elwood Richard in 1968 on the belief that natural Is better, NOW Foods has grown from a small family operation into one of the most highly respected manufacturers in the natural products industry. Still a family-owned company today, NOW provides customers with a comprehensive approach to wellness by offering more than 1,400 dietary supplements, foods, sports nutrition and personal care products. NOW Foods is committed to offering safe, affordable products of the highest quality, and is a highly regarded advocate in the natural products industry. Its state-of-the-art manufacturing facility in Bloomingdale, Ill., has been GMP (Good Manufacturing Practices)-certified since 2000 and its in-house laboratory capabilities are among the best in the industry. The company has over 900 employees, and its products are sold in more than 80 countries. After 45 years in the natural products industry, NOW remains committed to its original mission – to provide value in products and services that empower people to lead healthier lives. http://www.NOWFoods.com