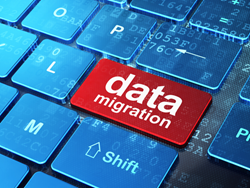 "EHR Doctors has completed data conversion from Meditech and McKesson into an Epic importable CCD. The results have been accurate, efficient and met our short go live timetables." - Doug Heisler, Manager, Interoperability UnityPoint Health
Pompano Beach, FL (PRWEB) May 15, 2014
EHR Doctors generated continuity of Care Documents (CCD's) from UnityPoint Health's Meditech, McKesson, Allscripts, and Practice Partner legacy EHR 's, which UnityPoint Health imported into the Epic EHR. The result is the continuity of patient health records making them accessible to any provider using the Epic EHR. UnityPoint Health is a network of hospitals and clinics in Iowa and Illinois.
"EHR Doctors has completed data conversion from Meditech and McKesson into an Epic importable CCD. The results have been accurate, efficient and met our short go live timetables." - Doug Heisler, Manager, Interoperability UnityPoint Health
Converting 100% of the available clinical data is the holy grail of EHR conversion. The project called for EHR Doctor's to convert not only those that are text based, such as transcription and notes, but also medications, allergies, and other modules identified in the following list.

Demographics
Family History
Past Medical History
Problem List
Risk Factors
Allergies
Medications
Immunizations
Lab Results
Appointments
Clinical Notes
Reports/Scanned Documents
Care Elements
Alerts and Custom Fields
EHR Doctors leveraged our extensive experience in the healthcare industry and expertise on healthcare database structures to engineer our own product which offers Data Migration and Transformation capabilities. The result is a flexible and robust tool which meets and exceeds industry standards. "We are very pleased to successfully provide our Medibridge.net data conversion capabilities to UnityPoint, which enables the continuity of the patient's health care records while meeting their goals for hospital go-live dates." stated Gerard Reeder, President.
About EHR Doctors, Inc. EHR Doctors was founded in 2009 to specialize in health care interoperability. We are a pioneer member of the ehealth exchange formerly the Nationwide Health Information Network. As a leader in interoperability, we have helped leading health care organizations with health information exchange (HIE) and healthcare integration n solutions which meet meaningful use of clinical information exchange and patient summary records.
For more information on EHR Doctors, please visit http://www.ehrdoctors.com