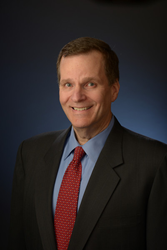 Questions may arise whether a case of Lyme disease was timely and correctly diagnosed, treated, and managed. We may help you obtain answers to your questions.
Baltimore, Maryland (PRWEB) May 06, 2014
May is Lyme Disease Awareness Month in the United States, focusing attention on Lyme disease prevention and treatment. The CDC's most current statistics regarding the number of reported cases of Lyme disease in the United States, from 2003 through 2012, indicate the number of confirmed cases of Lyme disease ranged from a low of 19,804 in 2004 to a high of 29,959 in 2009. It has been suggested that the unreported cases of Lyme disease in the United States may be up to ten times the number of the reported cases.
Approximately 10% to 20% of Lyme disease patients treated with a recommended 2 to 4 week course of antibiotics continue to have symptoms of fatigue, pain, or joint and muscle aches. While some people refer to the lingering effects of Lyme disease as "chronic Lyme disease," it is properly known as "Post-treatment Lyme Disease Syndrome" (PTLDS).
The exact cause of PTLDS is not yet known but is believed to be the result of residual damage to tissues and the immune system that occurred during the infection.
Mark Soloski, Ph.D., a professor of medicine at the Johns Hopkins University School of Medicine and senior author of an April 2014 report regarding Lyme disease has stated, "Physicians have recognized for many years that Lyme disease is not a uniform disease process and can vary in outcomes. Our experiments have linked such differences to specific immune pathways controlled by elements of the immune system, which in turn might help us understand both the good immune processes that clear up the infection and the bad ones that cause injury and prolong symptoms. This could be a big step forward in managing this disease."
About Us:
If you or a loved one were affected by Lyme disease and you have questions whether the diagnosis and treatment were timely and proper, you may contact MedicalMalpracticeLawyers.com, the premier free website connecting medical malpractice victims in the United States with medical malpractice lawyers in their U.S. state, to be connected with medical malpractice lawyers in your state who may investigate your Lyme disease claim for you and represent you in a Lyme disease medical malpractice claim, if appropriate.
Turn to us when you don't know where to turn.