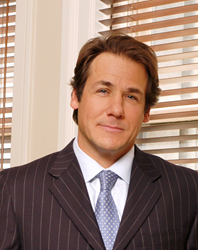 According to an NBC News article posted online on April 16th, Singh's research reveals that of the 12 million Americans who are misdiagnosed each year, about 6 million could potentially result in harm
NEW YORK, NY (PRWEB) May 15, 2014
Medical malpractice attorney Jeff S. Korek, a senior partner at Gersowitz, Libo & Korek, P.C., one of New York's leading personal injury and medical malpractice firms, comments on a study conducted by Dr. Hardeep Singh, a researcher at the Veterans Affairs Center for Innovations in Quality, Effectiveness and Safety, the Michael E. DeBakey VA Medical Center and Baylor College of Medicine, which reveals that 12 million Americans could be affected by medical errors each year.
According to an NBC News article posted online on April 16th, Singh's research reveals that of the 12 million Americans who are misdiagnosed each year, about 6 million could potentially result in harm. The article further notes that patients with varied conditions could have serious problems that remain unrecognized by a doctor.
"Unfortunately, when the doctor says, 'You're fine,' you believe him," said Korek. "But the sad truth is that in many cases, this statement is simply not true and the lack of proper diagnosis may cost the patient his life."
The article further notes that Singh's study reveals that in a little more than 5 percent of cases, the original diagnosis was wrong and could have been accurately detected by the information available in the first setting. While this may be a hard number as compared to previous softer numbers, the article quotes a patient safety expert, Dr. Gordon Schiff, that the rate of misdiagnosis might be even higher.
"The bottom line is that some medical errors are preventable and should have never happened," says Korek. "When the patient is harmed or dies as a result of a medical error or mistake, they deserve legal protection and monetary compensation."
Attorney Korek also reminds patients that Singh's new research should be a reminder that healthcare professionals are not always right and that patients need to play a vital role in their own health care.
About Gersowitz, Libo & Korek, P.C.
The attorneys at Gersowitz, Libo & Korek, P.C. are committed to the relentless pursuit of victim's rights in New York and New Jersey for over 25 years. They urge anyone who has suffered injuries as a result of the negligent actions of medical professionals to contact them immediately.
Contact:
Jeff S. Korek
Gersowitz Libo & Korek, P.C.
111 Broadway, 12th Floor
New York, NY 10006
Phone: (212) 385-4410