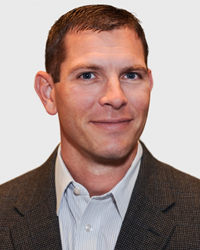 Philadelphia, PA (PRWEB) May 06, 2014
Cloudamize, the leading cloud performance management platform for Amazon Web Services, today announced the appointment of Joe Corvaia to the position of Chief Revenue Officer. Corvaia will provide leadership for Cloudamize's sales, marketing, and customer delivery as the company rapidly expands its customer base and offerings. His appointment underscores Cloudamize's commitment to delivering industry leading cloud management tools and response to the growing needs of the enterprise for oversight in the public cloud. He joins Cloudamize from Evolve IP, a cloud-based technology provider, where he served as vice president of cloud computing, responsible for the national distribution of virtual cloud infrastructure.
As Chief Revenue Officer, Corvaia will be responsible for global sales distribution, expanding the partner ecosystem, and rapidly accelerating the go-to-market strategy. He will also be focused on establishing a world-class marketing organization and evangelizing the need for cloud management tools and oversight as Cloudamize scales its platform to help AWS customers exceed infrastructure performance requirements at the lowest possible cost.
"Cloud computing is transforming the way organizations manage their infrastructure, platform, and software needs," said Corvaia. "The public cloud is experiencing hyper-growth, but to date there has been a lack of planning tools to assist in decision making and limited visibility post-migration that has complicated the movement for both customers and partners. Cloudamize is uniquely positioned to meet these needs with a game-changing platform that simplifies the process of building the pre-cloud business case and maximizes the benefits that companies experience when they migrate infrastructure to the cloud. I am excited to be joining the Cloudamize team, especially at this significant inflection point in the company's growth."
"Joe will be an essential part of Cloudamize's success as we move forward," commented Khushboo Shah, founder and CEO of Cloudamize. "His unique skillset will help us expand our customer base and partner channels, drive marketing strategy, and build on the success we have had so far."
Corvaia joins Cloudamize after more than a decade in business leadership roles in infrastructure, networking, and systems integration organizations where he oversaw sales, marketing, product strategy, and service delivery. In addition to leading Evolve IP's national cloud infrastructure business, he also previously served as vice president for Broadview Networks, and co-founded a systems integration start-up. He frequently speaks at national forums as an industry thought-leader on cloud computing, cloud enablement and strategies, and IT transformation.
About Cloudamize
Cloudamize provides powerful tools for cloud performance management. Customers utilize the SaaS application to effectively assess, migrate, and optimize workloads within the cloud. Companies have experienced significant monthly savings on their cloud deployment, while simultaneously increasing performance. Using predictive analytics, the Cloudamize platform suggests optimal strategies to right-size and right-price both current and planned cloud infrastructure. http://www.cloudamize.com