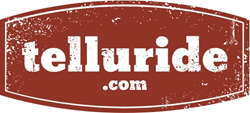 Telluride, CO (PRWEB) May 07, 2014
Want to visit Telluride, Colorado for free during one of its world renowned festivals? Telluride.com, the area's most comprehensive website on local information and lodging, is giving away a prize package that allows just that. By signing up at Telluride.com, people are entered into a festival prize package giveaway including three nights lodging and two weekend festival passes to the prestigious Mountainfilm Festival. This package is valued at more than $1,000. Do yourself a favor, check out Telluride.com to complete the quick sign up form for the opportunity to experience this one-of-a kind festival in this charming mountain town.
The Mountainfilm Festival has been bringing top notch independent films to Telluride since 1979. This year's festival takes place from May 23rd-26th and will occupy dozens of venues in both Telluride and Mountain Village. Although the official film schedule has yet to be released, the four-day event kicks off with the annual Moving Mountains Symposium, celebrating a wide range of issues associated with the theme of this year's festival - Wilderness. The idea for the theme spawned from this year marking the 50th anniversary of the signing of the Wilderness Act by President Lyndon B. Johnson.
Mountainfilm organizers have confirmed symposium presenters from diverse fields such as science, conservation, journalism, fine arts and education to tackle today's concerns with wilderness. The symposium is followed by an opening reception art Gallery Walk. This free event is open to the public and takes place at various art galleries throughout Telluride from 3:30PM to 6:30 PM.
On May 24th from 2-3:30PM, festival organizers will block off Telluride's Main Street for the annual Ice Cream Social, featuring free ice cream, live entertainment and local fare sponsored by the Telluride Farmer's Market.
On Sunday, May 25th, Between the Covers bookstore will sponsor an event called the Reading Frenzy. Hosted by Hotel Madeline in their ballroom, the Reading Frenzy gives attendees the chance to meet Mountainfilm authors, purchase their books, and get them signed.
The festival wraps up on Monday, May 26th, with the Closing Picnic and Awards Ceremony. Festival presenters, guests, audience, staff and volunteers gather in Telluride's Town Park to vote for the Audience Choice Award over a lunch banquet. Festival organizers will announce the winners of the Moving Mountains Prize, Charlie Fowler Award and others to close out the thirty-fourth edition of Mountainfilm in Telluride.
Aside from all that Mountainfilm has to offer, there are tons of classes, activities, and events to keep vacationers occupied while visiting Telluride. Check out Telluride.com for the most comprehensive source of information about the area, including a current list of festivals & events, information on 100's of things to do in the area, and descriptions of booking options for more than 350 hotel rooms, condos, and homes available to rent. Don't forget to check out the Mountainfilm festival page to sign up for the Mountainfilm Prize Package giveaway.
Never been to Telluride? The town was founded in 1858 after gold and silver were discovered; Butch Cassidy robbed his first bank here; Nikola Tesla selected the site to build the world's first power plant; hippies re-settled these lands in the 60's; skiing arrived in the 70's; real estate agents invaded in the 80's; Tom Cruise, Oprah Winfrey and Oliver Stone vacation here; and Tim McGraw even wrote a song about it. Check out Telluride.com, sign up for the giveaway and plan your trip to paradise today.