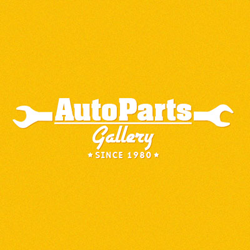 Unlike specialty retailers, we stock parts from every car manufacturer that you can think of.
Los Angeles, CA (PRWEB) May 06, 2014
One of LA's largest auto part resellers has made the jump to online retail as Auto Parts Gallery takes its large inventory to the internet. With an inventory of over 3.7 million available items, this move makes AutoPartsGallary.com an instant online player in the auto parts industry. The website promises to provide aftermarket and oem part orders from over 40 suppliers' warehouses nationwide.
Auto Parts Gallery has been a Los Angeles fixture since 1980, and by providing an online catalog they seeks to provide ever more convenience to their customers base, which includes automotive shops and vehicle owners throughout the United States. A spokesperson for Auto Parts Gallery emphasized the importance of eCommerce in regards to customer satisfaction "We have heard a lot over the years from customers who would like to order parts but are not able to come into the gallery because of distance, working hours etc. AutoPartsGallery.com is open 24 hours and give the website user access to our full inventory. We are proud that this days has finally come and we are able to serve our customers when they need us the most."
Auto Parts Gallery is known for the quality of its parts, especially in regards to aftermarket and OEM parts. They have been the go-to supplier for the Los Angeles area and now seek to expand nationally. The spokesperson for Auto Parts Gallery spoke briefly about the difference between them and other sites currently online. "Unlike specialty retailers, we stock parts from every car manufacturer that you can think of. Whether you need a Audi, Volkswagen, or Mercedes part you can be sure that we have it in stock."
This move promises to cement Auto Parts Gallery's place as the number one supplier of car parts in the industry while continuing to provide the excellent customer service that has been their hallmark over three decades in business. "Our customers are everything to us," Auto Part Gallery's representative said "We are very excited to be able to provide this much anticipated service to our loyal customers."
Auto Parts Gallery is a leading automotive parts supplier that has been providing top quality auto parts to the Los Angeles area since 1980. For more information on how Auto Parts Gallery can get you the part you need please visit http://www.autopartsgallery.com/ or call toll free at 855-341-5188.